Opmetrix – Sales Force Automation Software
Mobile Sales and Merchandising Solutions for Field Teams.
Opmetrix is passionate about connecting field teams to their customers to enhance customer service and increase sales. Being a technology company specialising in the wholesale distribution sector, specifically Food and Beverage, Retail and Consumer Goods, Opmetrix understands the need for an efficient and agile mobile sales and service team and integrates seamlessly across multiple devices.
Opmetrix has been appointed as an MYOB Independent Solution Vendor (ISV), and is the only solution in its category to be certified across the full MYOB range of products, with full integration capabilities with AccountRight Standard, MYOB Premier, MYOB Advanced and MYOB Exo platforms.
Additionally, Opmetrix operates in offline mode across all the MYOB products.
Giving your field team a significant competitive edge and enabling them to provide outstanding 360-degree client engagement, Opmetrix understands the business benefits of an empowered workforce. Therefore, it is the preferred platform for any mobile field teams wanting to boost efficiency and success and retain customers for life.
The Opmetrix Customer Platform benefits you and your customers in three main ways:
Your team will Sell More – field teams have all the sales tools they need in one app, wherever they are, informing in-the-moment negotiations
You'll enjoy Enhanced Field Team Management due to insightful analytics, task management, geo-tracking and expert reporting which allows for optimised sales and effective team deployment
You will have Happier customers who remain loyal due to the high level of customer service they receive from your field team and the access they'll receive to self-service information and sales.
Top reasons why clients choose Opmetrix*
Works on and offline
Streamlines processes and increases efficiency
Manages growth
Increases effective field performance management
Optimises data collection in the field for your sales team
Professionalises sales team's service offerings
*According to an Opmetrix Customer Insights Survey November 2016
In addition to being able to process sales transactions in the field, Kilimanjaro customers will now be able to effectively manage their mobile sales teams to maximise productivity, efficiency, and performance, delivering The Perfect Store™ Call every time.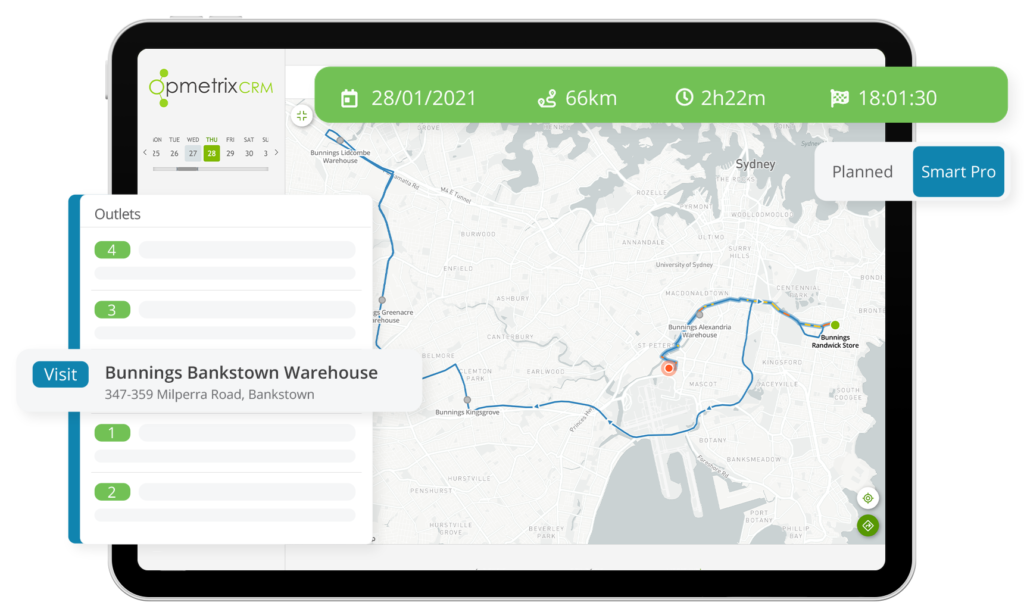 Powered by Opmetrix
Decades of experience
Best of breed technology
Highly skilled technologists
Industry knowledge
Around the clock support
Excellent training
Professional systems
Perfect Store Call
Reliable and robust technology
Clear instructions for staff
Back to base reporting
Easy to use technology
Your Competitive Advantage
Well informed staff
Empowered teams
Up to date managers
Better customer service
Quicker response times
To find out how Opmetrix can benefit your organisation, email sales@kilimanjaro-consulting.com, or call 1300 857 464 (AU) or 0800 436 774 (NZ).