Meet our MYOB Experts Team in Melbourne
MYOB's Number 1 partner has expanded their Melbourne team to support you on your ERP journey
As we progress into 2018, Kilimanjaro's number of clients, team members and offices across Australia continue to grow. We understand the need for clients to have local and trusted support which they can rely on. Therefore, just recently we have doubled in numbers within our Sydney and Melbourne offices. As well as establishing a stronger presence in Perth. We are proud to see our clients benefiting from our MYOB Exo and MYOB Advanced implementations, support and consulting services Australia wide.
We love Melbourne
From the award-winning array of coffee shops and restaurants, inspiring art and exhibitions and the fantastic people, Melbourne is a city that is hard not to fall in love with. It has a rhythm and lifestyle like nowhere else. Melbourne is also widely recognized as a place to run or start a business, being home to several retail and industry precincts small and large. Based in the thriving hub of Docklands our Melbourne team continues to grow, with tribe members who are experienced, committed and local.
Your MYOB local support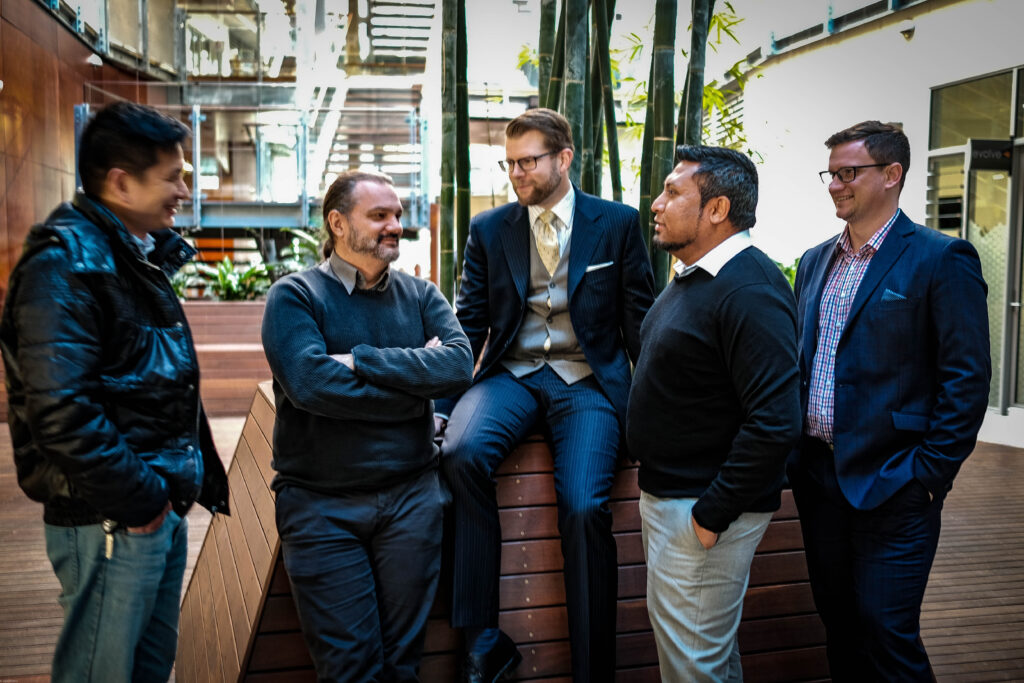 Whether it's MYOB Exo or MYOB Advanced, it is important that you have the support you can rely on. Here at Kilimanjaro, we can help you choose and implement the right financial software solution which will support your business growth towards success. With consultants around Australia and New Zealand, our team is here to support and guide you when you need it. Why not make the most of the benefits of having local MYOB support? As the Number One Partner of the Number One choice of ERP software, you can be sure you are in trusted hands when you choose Kilimanjaro as your trusted partner.
Which is the right ERP?
If you are a growing business ready to move up to ERP software, or a larger company looking for a better system, you can contact us to talk about the most suitable solution for your business. At Kilimanjaro, we take you on a journey through our sales and implementation methodology. We have helped many businesses succeed. You can read our article with useful tips to help you get started. Alternatively, feel free to visit the friendly team in Melbourne for a cup of coffee and a chat about your business requirements. You can find our Melbourne office here.
MYOB in Melbourne
Just as Kilimanjaro believes it is essential to consider the advantages of using an Australian ERP system to eliminate risks for your business, we feel equally strongly about providing local support. This is why Kilimanjaro have consultants in your local area. We can ensure accessibility and flexibility for our clients. This is from our growing pool of MYOB specialists in Melbourne. If you would like to learn more about the advantages of using local software in your company, have a read here.
MYOB Support and Training in Melbourne
We understand the type of risks involved in business and technology, and we aim to achieve high levels of client satisfaction. The Melbourne team comprises of a qualified and dedicated specialist with a range of skills. The combination of "seeking to understand" individual business requirements with the tremendous knowledge and experience in implementation and support of MYOB Exo and MYOB Advanced means Kilimanjaro is equipped to guide and support you all the way through your ERP journey.
From beginning to the end, there is nothing our Melbourne Team cannot help you with. We are here every step of the way. However, we believe in giving our clients all the resources and knowledge possible. This allows them to be as self-sufficient as possible. To achieve this, we have invested in training courses that teach practical experience in using the software. You don't have to be our client – anyone is welcome to attend our range of MYOB courses.
Visit us!
Whether you are a current client, MYOB Advanced or MYOB Exo user or a company that is seeking business improvement efficiencies through the intelligent use of technology; feel free to contact our Melbourne team or just drop by our Melbourne Office.
We look forward to seeing you!
Melbourne Office
Suite 422-423
838 Collins Street
Docklands VIC 3008
P (03) 9629 1781
F (03) 9620 7347