Overcome the Challenges of Membership Services
How can technology help you face the challenges of Membership Services?
Editor's Note: This article was updated in August 2023 to provide the latest and most relevant information.
Subscriptions are strong and reliable ways to maintain recurring revenue. Your regular customers pay subscriptions for your products or services – leading to a predictable income stream. However, if your ability to offer subscriptions is tied to fixed elements, then you could be limiting your ability to grow. There are a range of strategies that can be employed to overcome these challenges, from your technology to your organisational processes.
Maximising Primary Revenue with one system
Most membership-based organisations feel they must break the cycle of dependence on subscription renewals – especially if they are limited by other factors. However, you should not lose sight of your primary revenue source. Your current customers need to feel the same attention and service that has led to their continued patronage while you also explore new ways to expand income. Trouble starts to arise when you use two separate systems: your existing software to manage your current customers and track memberships and something independent to explore other revenue streams.
When you are using separate systems, you begin developing inefficiencies and increasing costs. An organisation should be using one platform to track memberships, manage finances and accounts, and collect data from its operations all in one place.
The Problem with relying on Standalone Systems
Many growing organisations are heavily dependent on standalone systems that require a great deal of manual input. This sort of process obstructs efficiency and comes with other issues that lead to poor data flow and obscured visibility for management. Data breaches are also a major cause for concern for organisations with these types of systems. There are always new and improved avenues for your organisation to maintain data security.
Tracking information in spreadsheets relies on manual data entry. Manual data entry is tied to a lack of real-time visibility – someone needs to enter in the new information before you have the up-to-date picture. Excel and other spreadsheet platforms also struggle to provide a reliable audit trail. This lack of auditability can lead to fraud and other risks that your business cannot afford. Finally, data may not be secure when you are working with an open database connection. These issues will accumulate, resulting in a growing negative impact on membership-based organisations. By operating with an improper technology solution, your business risks missing renewal dates, inaccurate expense tracking, and poor decision-making from a lack of data visibility.
How do the above issues impact my membership-based organisation?
Standalone systems and separate spreadsheets can cause important information to go unnoticed. If staff are consumed by entering data manually, then you cannot possibly see the full, real-time picture. Data that is kept in departmental siloes and different software maintains this disconnect across your entire organisation.
When data is disconnected and out-of-date, different teams will be working with different information. This leads to mistakes, miscommunication, and a poorer customer or member experience. Retaining your current subscription-paying customers is vital when expanding to new revenue sources. You do not want to risk the integrity of your current and major source of income when exploring new opportunities.
Build a Better View of Your Organisation
It is key that management has an overall view of the health of the organisation that is built on up-to-date and accurate information. If staff are entering data manually, then data could be days old. Decisions made on out-of-date information may compromise the overall strategy or increase short-term risks.
As your organisation grows, so does the volume and burden of your data. With restricted visibility and duplicated or incorrect data entries, organisations are seeing increasing administration costs. These costs are the result of increased staff hours spent cross-checking information between systems.
Improving the flow of your data is the best way to maximise revenue from subscriptions for membership-based organisations. By making your current processes more efficient, you can turn your current revenue streams. This can be done by improving your existing systems or replacing them altogether.
Your entire organisation under one roof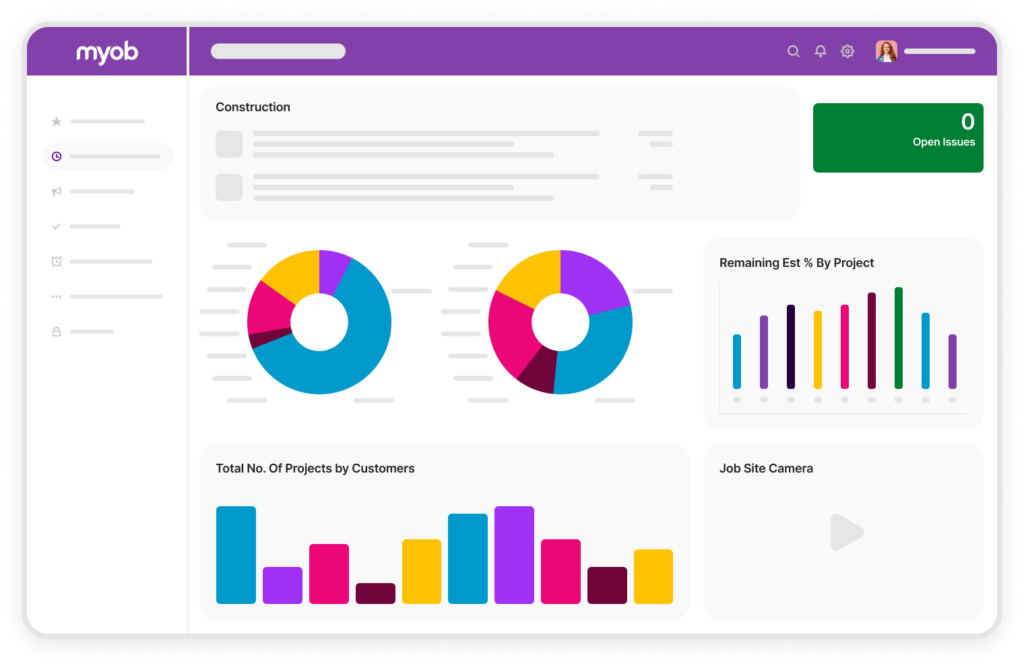 A system that can manage your entire operation is the key to improving efficiency. By using a single interface to access and analyse data, each staff member can access the same information at the same time. Robust and connected systems can improve auditability with data and customer tracking. The right system can collect information from different departments such as: finance, storefront/point-of-sale (POS), warehousing and inventory, distribution, subscriptions, and employee services.
Questions to consider when deciding on a new ERP system
Enterprise Resource Planning (ERP) solutions, also known as Business Management Systems, provide 360-degree visibility of business operations. They streamline and automate processes, creating a leaner, more accurate, and more efficient operation. Modern ERP solutions leverage the flexibility of the cloud. This gives you complete control over your data accessibility. It also gives your team the power to work anywhere and at any time with up-to-date information.
To minimise the risk of changing systems, and to be sure you are choosing the right platform for your future, you should consider:
Is the ERP system going to last you long-term through growth over the next five or ten years? ERP implementations can cost a significant amount and should not be undertaken without due consideration. You should look for continued return in this investment over a long period of time.
Does that price match the value of the system? NB: Rock-bottom prices are not going to give you a system that will grow alongside your organisation and may be limited in its functionality.
Will the new system be cloud-based or tied to physical, on-premise servers? This primarily affects data accessibility and system customisation. There are advantages and disadvantages when choosing between on-premise, hosting, and SaaS solutions.
Will you have easily accessible support? Adjustments, reports, and customisations will continue even after the implementation as you continue to adapt to the efficiency improvements. Having local support will ensure your organisation can make the most out of the new system.
Is there appropriate training available for the new system? Staff should feel comfortable using the system, and your team will no doubt change in the future with new starters requiring training to get up to speed. Having access to comprehensive training courses and opportunities can make all the difference in working efficiently in your system.
Choosing the right ERP system is not an easy task. You need a trusted advisor to safely make your way through the ERP selection process.
The whole is greater than the sum of its parts
Implementing a new business management system is not a short-term process. You must consider numerous factors along this journey and divert resources towards the project for success.
Kilimanjaro Consulting is the premier implementer of MYOB's Enterprise solutions across Australia and New Zealand. We specialise in working with complex organisations – like those with membership-based income streams – and can better understand your needs and how they can be addressed by your new system. Kilimanjaro Consulting follows a structured methodology that minimises your project's risk and ensures that your new system works properly from the first day you go live. We form long-term, mutually beneficial partnerships with our clients, acting as trusted advisors as we guide you up the technology mountain.
How can MYOB Advanced support your organisation
MYOB Advanced is a modern cloud-based Business Management platform that collects data from across your organisation. It leverages the fastest-growing ERP software in the world, Acumatica, which is renowned for its usability and accessibility. MYOB Advanced is built and configured for the ANZ market – with local compliance requirements and local support. The true power of MYOB Advanced lies in its automation and integration capabilities, saving hours of manual work and connecting departments with live, up-to-date data.
Once you have completed an implementation, you will begin to see the benefits of an integrated ERP system. Designed to meet current business requirements, these systems are scalable to meet future demands. In the long term, a membership-based organisation will notice a tidier administration process. This is through reduced costs and savings in time expended on unnecessary manual processes. Ultimately, an organisation can gain enough clarity to begin focusing on alternative revenue sources with a system like MYOB Advanced that grows with you.
If you would like to know more about how the MYOB Advanced platform can transform your organisation, please contact us on 1300 857 464 (AU) or 0800 436 774 (NZ), or email our specialists on sales@kilimanjaro-consulting.com to organise a free consultation today. Find out how working with MYOB's Number One partner will benefit your business.