ezyCollect Payment Writeback in MYOB Advanced
Save time and reduce errors with payment allocation in MYOB Advanced
Accounts receivable platform, ezyCollect, has announced its latest service offering to MYOB Advanced users: Payment Writeback. Now, any online payments accepted via ezyCollect's payment portal are automatically allocated to both invoices and sales orders in MYOB Advanced (powered by Acumatica)*.
"The potential time saving here is significant," says Kilimanjaro's Stephen Friend. "AR staff will no longer need to manually search for payments, then allocate them one-by-one. This is a great opportunity to eliminate a tedious task that is susceptible to human error."
How does ezyCollect Payment Writeback work?
ezyCollect integrates with MYOB Advanced to improve accounts receivable efficiency in medium to large organisations. (We've previously written about ezyCollect late payments solution here.)
With ezyCollect's online payment portal, you can add a Pay Now button to your digital sales orders, invoices and ezyCollect's automated reminders. Your communications get an instant upgrade with this seamless opportunity for customers to click and pay immediately.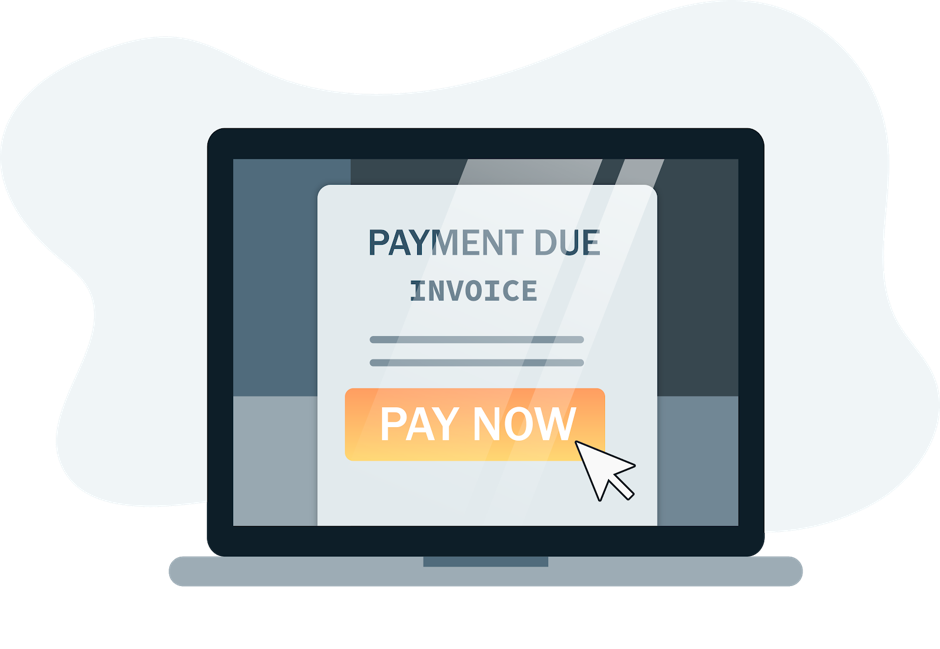 Inside their ezyCollect payment portal, your customers can view all of their open invoices, and pay multiple invoices in full or in part.
Below, you can see that our example customer has four open invoices and is paying two invoices in full, and making a partial payment on one invoice.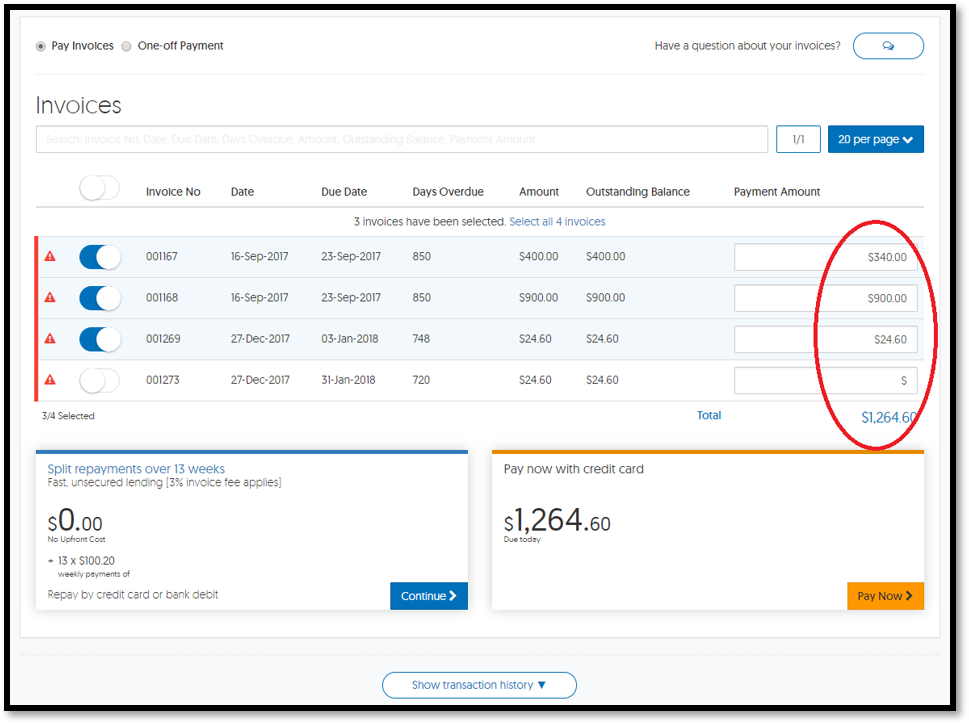 From there, your customers complete a simple online checkout process to pay immediately with a credit card. As it is a self-serve portal, your customers can complete this independently. You could be closed for business, but it is still collecting money!
Here's where the payment writeback magic happens:
Once a credit card payment has been approved, you'll be able to see the payment allocated in MYOB Advanced.
Go to Receivables in your left-hand menu
Click on Payments and Applications
The latest payments are listed chronologically
You can see the payment in the example above is at the top of the list and has a Closed status:

To see the details of this payment, simply click on the Reference Nbr hyperlink.
In our example, you can see a listing for each of the three invoices that were paid, including the balance of each:

For further detail on each invoice, click on their Reference Nbr hyperlink. An invoice that is paid in full has a 'Closed' status. An invoice with a balance remaining has an 'Open' status.
For example invoice 001168, below is now closed as it was paid in full.

If the payment has been made against a Sales Order it will come across as a Pre-Payment.'. When created, the subsequent invoice will automatically have the payment allocated to it saving time and minimising the risk of errors on the application.
While the online payment solution explained here has full functionality when used in conjunction with ezyCollect's workflow for automated invoice reminders, MYOB Advanced users can use ezyCollect's free payment portal on its own for a basic online collections system.
* The functionality described here relates to MYOB Advanced version 2019.1 or newer
For more information, contact us to arrange a one-on-one demonstration of ezyCollect's online payment feature.
If you have any more enquiries, please email us at sales@kilimanjaro-consulting.com, or give us a call at 1300 857 464 (AU) or 0800 436 774 (NZ).