NETSTOCK – Inventory Management Software
Make better inventory decisions with NETSTOCK's intuitive, cloud-based, inventory management software.
With the right inventory in the right place at the right time, growing your business has never been easier with NETSTOCK — an affordable cloud solution that helps companies to: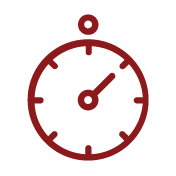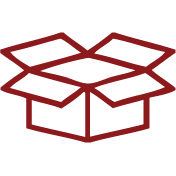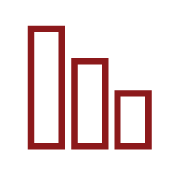 Produce orders in minutes
Increase the effectiveness and efficiency of the replenishment process
Reduce excess inventory
Release the cash that is tied up in excess inventory, and avoid excess creation
NETSTOCK Benefits
What to expect from NETSTOCK:
Reduce inventory by up to 35%, reduce working capital and improve cash flow
Improve fill rates by up to 15%, minimise stock-outs and increase sales
Significantly reduce the time spent on planning, forecasting and ordering
Unprecedented inventory visibility, including early warning of items needing attention
Better supply chain management, optimising your supply in the face of changing lead times
The right inventory in the right place at the right time, helping you to grow your business
See NETSTOCK for yourself
Watch an introduction to NETSTOCK, and how you can optimise your inventory.
Key NETSTOCK Features



Dashboards to manage by exception
You can't manage what you don't measure. The only way to keep on top of inventory performance is with KPIs to track how you're improving over time, and exception lists to highlight items that need attention today.
Classify items to focus resources
Classify items by both value and velocity to continually focus your attention, and working capital, on the items that contribute most to your bottom line.
Forecast with ease
You cannot plan today if you don't know what you're going to sell tomorrow. Computer-generated forecasts take the drudge work out daily operations. Augment these with market intelligence from your sales team for optimal forecasts and more appropriate ordering.



Orders at the click of a button
Automatic inventory data collection and processing gives you ideal order recommendations with one click.
Raw materials and manufacturing
Order the correct raw materials, at the right time and in the right quantities, to fulfil the forecast demand for the finished good items.
Procure centrally, then distribute
Orders at the central warehouse cover direct sales from the central warehouse and rolled-up demand from all sub-locations.
Learn about how All-Round Supplies save time with NETSTOCK
NETSTOCK Screenshots
About NETSTOCK
NETSTOCK is the global developer of the NETSTOCK inventory planning application, which connects with a wide variety of ERP systems on the market. The app is an affordable, secure, cloud-based solution that enables SMBs to reduce stock-outs, minimize excess inventory, and free up working capital.
The NETSTOCK app connects to ERP data to produce quality forecasts, reduce the time spent on manual tasks, and solve for the optimal investment required to achieve target fill rates. Implementation is brief and inexpensive, delivering an impressive return on investment rapidly. Learn more about this acclaimed inventory management software currently employed by over 1,500 companies globally (as of Sep 2019) by visiting www.netstock.com.
To find out how NETSTOCK can benefit your organisation, email sales@kilimanjaro-consulting.com, or call 1300 857 464 (AU) or 0800 436 774 (NZ).