NETSTOCK – Inventory Management Software
Make better inventory decisions with NETSTOCK's intuitive, cloud-based, inventory management software.
With the right inventory in the right place at the right time, growing your business has never been easier with NETSTOCK — an affordable cloud solution that helps companies to: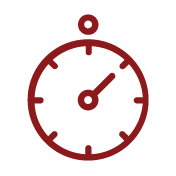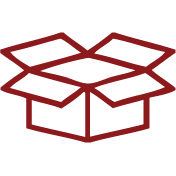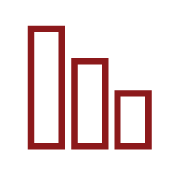 Produce orders in minutes
Increase the effectiveness and efficiency of the replenishment process
Reduce excess inventory
Release the cash that is tied up in excess inventory, and avoid excess creation
NETSTOCK Benefits
What to expect from NETSTOCK:
Reduce inventory by up to 35%, reduce working capital and improve cash flow
Improve fill rates by up to 15%, minimise stock-outs and increase sales
Significantly reduce the time spent on planning, forecasting and ordering
Unprecedented inventory visibility, including early warning of items needing attention
Better supply chain management, optimising your supply in the face of changing lead times
The right inventory in the right place at the right time, helping you to grow your business
Netstock is a game-changer for your business. The Netstock supply chain planning solution will analyse data in your ERP and provide actionable insights to drive smart decisions across your business. Find out the three steps to optimise your inventory.
See NETSTOCK for yourself
Watch an introduction to NETSTOCK, and how you can optimise your inventory.
Key NETSTOCK Features



Inventory Optimisation
See all your inventory KPIs such as stock vs. model stock, actual vs. target fill rate, stocked-outs, potential stock-outs, and excess stock in a single dashboard. Action and prioritise items in descending order of impact on sales and cash, enabling rapid response to key issues. Get the ultimate guide to inventory optimisation.

Inventory Policy Modelling
Model the impact of various inventory policy decisions and quickly measure the outcome of each scenario. If you increase your target fill rate, how will that impact future inventory spending and closing stock levels, each month for the next 24 months?
Precision Forecasting & Demand Planning
Netstock's world-class forecasting, enhanced with machine learning, generates improved forecasts that factor in seasonality, promotions, and supply disruptions. Collaborate and measure forecasting accuracy to ensure accountability and drive continual improvement.




Quick & Confident Ordering
Create balanced and risk-optimised orders for each SKU — then automatically send orders to your ERP system with a single click.
Capacity Planning, Sales & Operations Planning
Break down silos and create a central source of truth by aligning procurement and production with sales, finance, and executive leadership. Optimise your plant or resource capacity to prepare for seasonal spikes in demand or supply.
Supplier Performance Monitoring
Monitor every supplier delivery and automatically factor lead-time reliability into your replenishment decisions. Outliers are identified and excluded, automatically ensuring the right amount of safety stock to achieve the desired target fill rate.
Learn about how All-Round Supplies save time with NETSTOCK
NETSTOCK Screenshots
About NETSTOCK
Netstock is a leading supply chain planning software trusted by 2,200 customers globally to optimise their planning. Netstock's cloud-based solutions enable businesses to be agile, responsive, and profitable. Each solution integrates with MYOB and leverages enhanced analytics so you can quickly respond to market change and make the best supply chain planning decisions for your business. For more information: www.netstock.com
To find out how NETSTOCK can benefit your organisation, email sales@kilimanjaro-consulting.com, or call 1300 857 464 (AU) or 0800 436 774 (NZ).