Data and Metrics – what's the difference?
Monitor your business with the right metrics
A successful organization measures its performance meticulously, and what it decides to measure is tied to its definition of success. There is a difference between numbers and numbers that matter. This is what separates data from metrics.
Let's look at revenue. Your company might be performing well with sales, showing that revenue is high. By measuring revenue alone, it might appear that your business is thriving. But you might also have high – and unnecessary – expenditures, which impacts profit margins. All of a sudden, your impressive revenue metrics are less significant to the overall success of the organization.
Your data won't change, but your metrics will
Your data never changes. You might choose to use it a lot, or very little, but your data will remain consistent and provide you with a single source of truth. Metrics, however, are what companies use to measure their performance.
Some metrics organizations might choose to measure include:
Sales team performance – are sales teams (and sales individuals) regularly contacting customers? Who is selling lower margin products or fewer products than other team members?
Inventory levels – carrying too much stock can be as damaging to your bottom line as carrying too little. Measuring stock on hand lets you maintain efficient processes and helps ensure you deliver in full and on time (DIFOT).
Customer retention – according to Forbes, "it's a lot less expensive to keep current customers than to acquire new ones." Customer retention is a useful metric to measure to reflect your company's customer satisfaction.
Recurring revenue – this is revenue that is most likely to be repetitive. It is revenue that is predictable and stable and offers a high degree of certainty.
Customer lifetime value – this can be defined as the dollar value of a customer relationship. Many organizations use this metric as a prediction of the net profit of the entire relationship.
Competitive pricing – as consumers, we look out for the best deals. So it makes sense to analyze and respond to our competitors and their pricing structures. Competitive pricing is setting the price of a product or service based on what the competition is charging.
Customer satisfaction – this is an important metric to measure. A stated above, it's more valuable to retain customers than to spend time, money and other resources acquiring them.
Monitor your business with the right metrics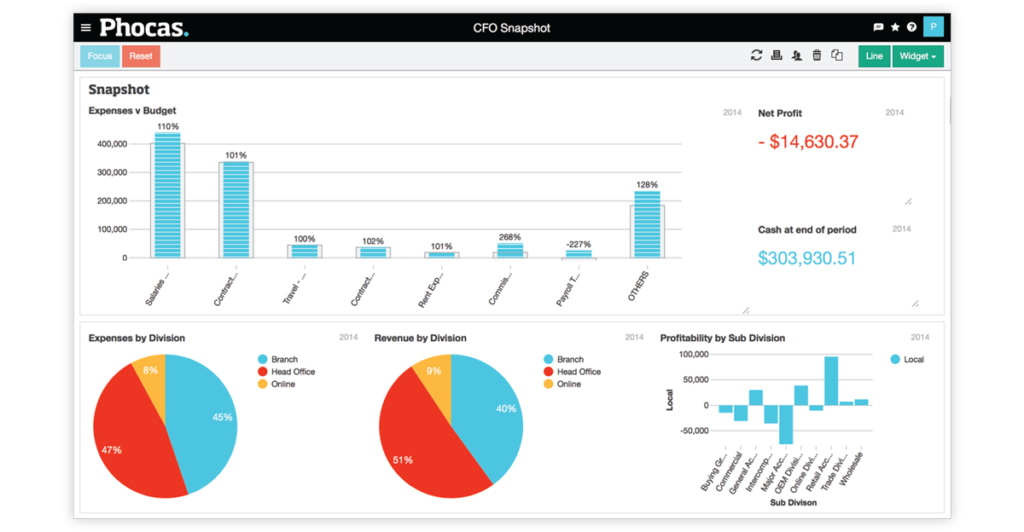 To track and measure the metrics, you need to have access to a sophisticated and user-friendly business intelligence solution. You can quickly and easily access your data and effectively measure your key metrics with Phocas Software, which provides users with a user-friendly solution for all skill levels that becomes your single source of truth.
Phocas Software helps thousands of manufacturing, distribution and retail customers around the world use data to identify opportunities, grow profits and increase efficiencies. It's an intuitive, user-friendly solution for all skill levels that become your single source of truth. For more information, please download the free factsheet below.
Make the best use of your data to grow sales
If you are searching for a way to increase sales, your first instinct might be to hire and onboard new salespeople. However, as the economy slows and organisations are forced to do more with less, it can be wise to investigate alternate strategies to grow sales. The data found in your MYOB ERP system holds the key to unlocking the power of your sales team. But how do you leverage it in an accurate, actionable format?
If you are considering a 3rd Party add-on to your MYOB ERP, please call 1300 857 464 (AU) or 0800 436 774 (NZ), or email sales@kilimanjaro-consulting.com to discuss your options, save you time and money and find the best solution for your business today!