Museum of Australian Democracy
MoAD improves efficiency with the cloud-based software MYOB Advanced, implemented by Kilimanjaro Consulting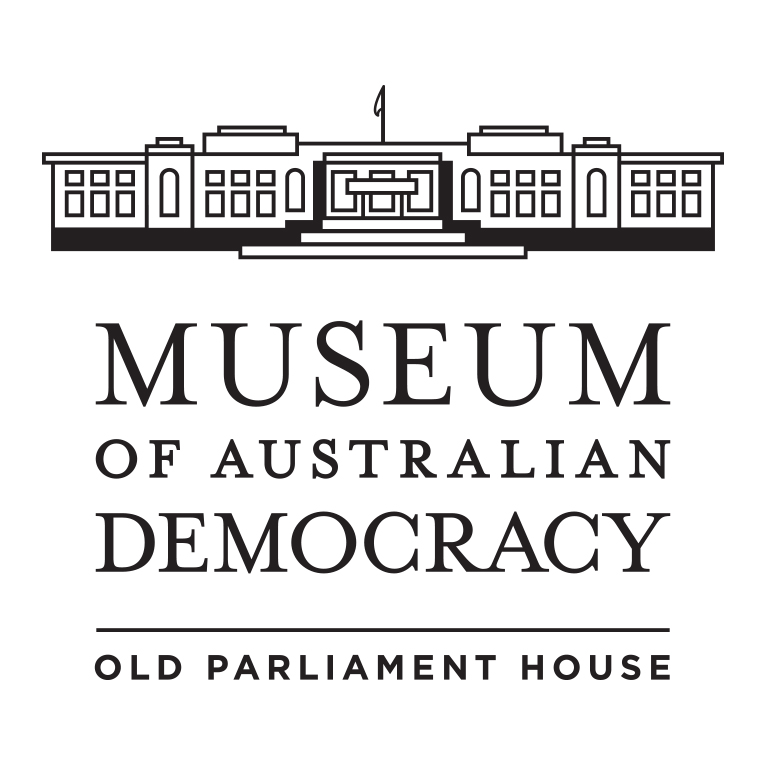 Old Parliament House is home to the Museum of Australian Democracy. The Old Parliament House building is the prime 'object' in the collection. It is a living museum of both social and political history. The Museum emphasises the importance of democracy to Australians. It is a major tourist attraction and educational site, with over 200,000 visitors each year.
As the MoAD is constantly evolving, the organisation required software which could grow with the developing environment while maintaining an intuitive and user-friendly system. Manual work was becoming burdensome. Staff required simpler and greater access to information and it was time to implement better reporting tools.
Kilimanjaro recognized that MoAD would need a software system that would solve the immediate problems but also provide a platform for growth. The perfect fit was MYOB Advanced, a cloud-based system, which can be fully tailored to fit the specific needs. Following the implementation, MoAD was able to improve their efficiency, accessibility, flexibility and automate manual data entry. This has cut down their paperwork in the finance department by 75%. Overall, MYOB Advanced has provided specific functionality that will enable growth with ease.
Before
Too much manual work
Staffs time consumed with data requests
Difficulty tracking budgets
Reporting convoluted and laborious
After
Paperwork cut by up to 75%
Staff empowered to access own data
Detailed live budgeting information
Easily customisable reports
Cloud data stored in Australia
"Kilimanjaro were incredibly responsive to our needs and requests, adjusting things or giving training where we needed it, we then passed on that training to others throughout MoAD. They really made the effort to understand our business and worked with us to make changes so the system would flow for us."
– Nick Hetherington – MoAD's Acting CFO
How do I achieve a successful implementation?
A successful implementation depends on managing 3 critical risks:
Software Risk
Implementer risk
Self-Inflicted Risk
You can reduce your risk by selecting the right implementation partner. Although there are many different partners to choose from, you need the one that will work with you every step of the way. Managing risk is an important part of an implementation, selecting a low-risk partner is critical to a lifetime of success with your Business Management system.
Kilimanjaro Consulting ticks all the boxes when it comes to choosing the right partner:
Kilimanjaro Consulting is the largest and most experienced implementer of MYOB's Enterprise-level business management, accounting, payroll, and workforce management solutions: MYOB Advanced and MYOB Exo. We are experienced, low-risk implementers, helping organisations improve efficiency in their businesses through the use of clever, innovative, and proven technology.
Free resources to help you further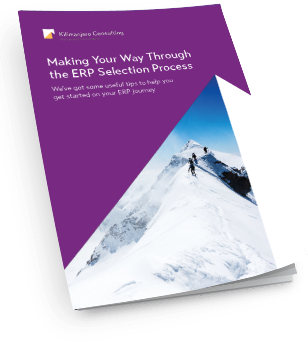 If you are ready to start your Business Management System journey, choose Kilimanjaro Consulting as your trusted implementation partner. If you don't know where to start, download our free E-Book that will take you through everything you need to consider and what to be wary of during this process.
Kilimanjaro Consulting is the largest implementer of MYOB's Business Management Software across Australia and New Zealand. We take the time to understand your business and only recommend the products that can meet your needs. To start a conversation about how MYOB Advanced can improve efficiency in your organisation, email sales@kilimanjaro-consulting.com, or call 1300 857 464 (AU) or 0800 436 774 (NZ).