Generating On-Demand Statements in MYOB Advanced
MYOB Advanced Tips and Tricks #1
Since the upgrade of MYOB Advanced (powered by Acumatica) to version 2018.1, it is now possible to generate customer statements quickly and easily upon ad-hoc requests from customers. As a result, we will demonstrate how to use this feature via step-by-step instructions.
How to Generate Statements on Demand
A customer will often request a statement up to a specific date. This may not correspond to their usual statement cycle. While in the past, this would have required some manipulation of existing MYOB Advanced reports to piece together the information required.
To generate ad-hoc customer statements, navigate to the customer card and select 'Generate Statement on Demand' from the Actions drop-down list.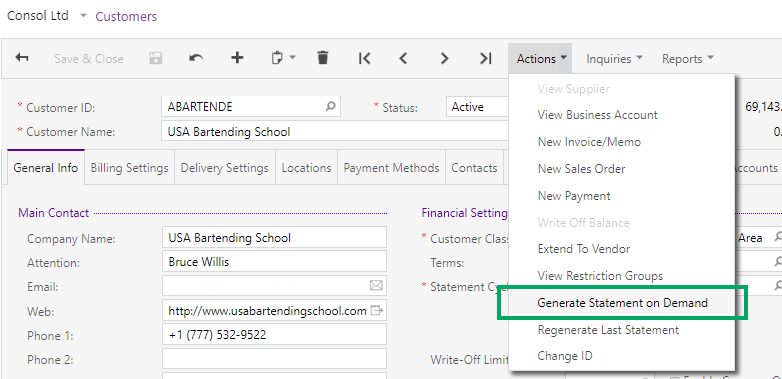 A separate pop-up will prompt for a date. Enter the date for which the statement is to be generated.
**Tip: This can be dated to the date requested by your customer i.e. an earlier or later date.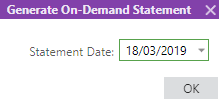 Once the statement is generated, a green tick can be seen on the customer card indicating that the operation completed successfully.

To view the statement that was generated, click on the 'Reports' dropdown option and select 'Customer Statement'.
**Tip: All customer-related reports can also be generated from the 'Report' dropdown option.


This will display the Customer Statement report on screen.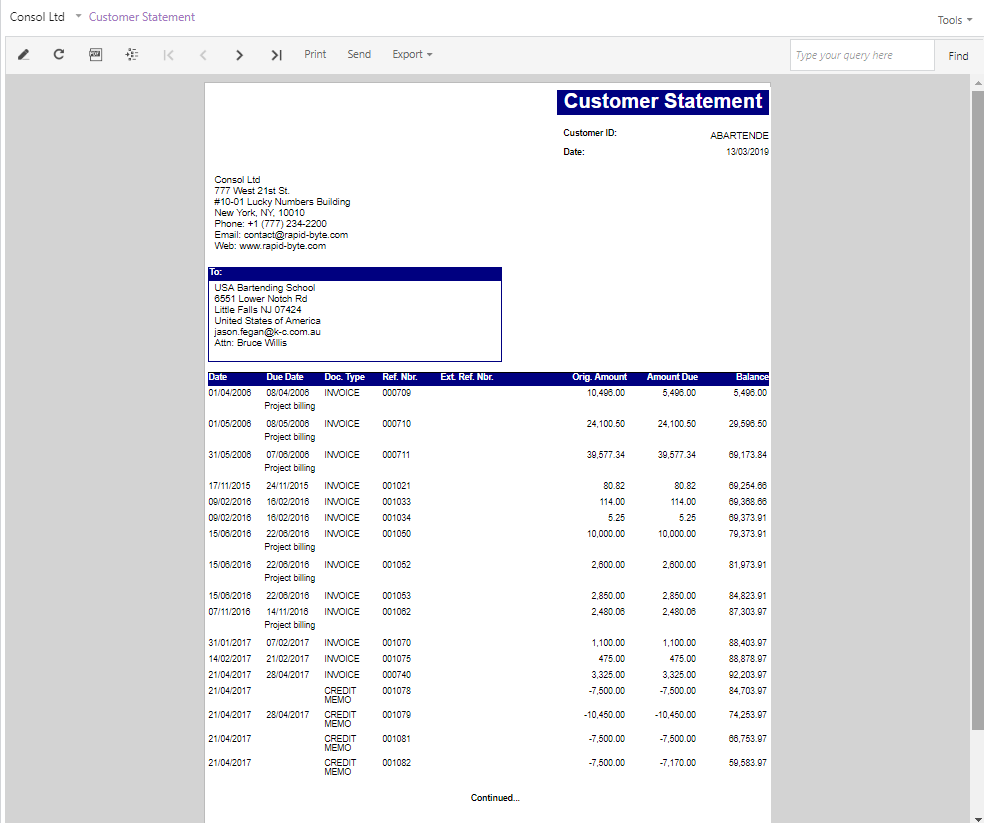 Interested in other ways to optimise MYOB Advanced?
Kilimanjaro is your MYOB Advanced specialist. We bring together our skills with your understanding of your own business to bring about improvement. Therefore, our MYOB Advanced Team are dedicated to sharing tips and tricks with you. We want to ensure you are making the most of your system.
Check out our handy MYOB Advanced Tips and Tricks blogs here:
Generating On-Demand Statements in MYOB Advanced
We hope these tips and tricks were helpful to you! If you have any questions about Generating On-demand Statements in MYOB Advanced, our friendly team is here to help. Call us on 1300 857 464 (AU) or 0800 436 774 (NZ), or send us an email.
Alternatively, for a comprehensive overview of all of our best MYOB Advanced 'hacks' in one place, you can download our PDF from the panel on the right – The Ultimate Compilations of Tips and Tricks!