Chugg Entertainment
MYOB Advanced streamlining processes for businesses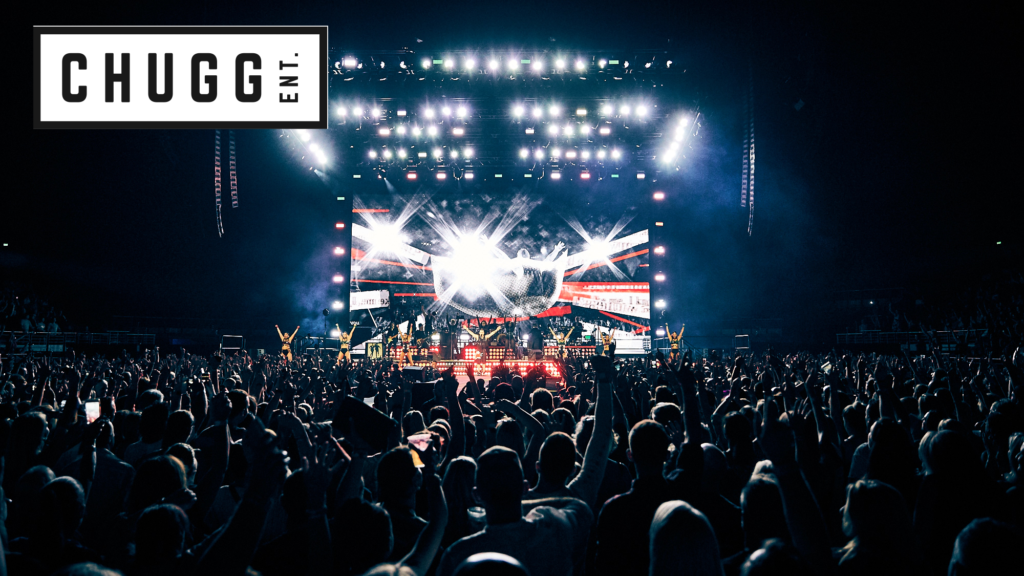 Chugg Entertainment is an Australian-based global company founded by Michael Chugg, with a legacy of over 50 years in the music industry, Chugg Entertainment works with some of the best known international acts such as Elton John, Alanis Morissette, UB40, Santana, Paul Simon, Robbie Williams, Coldplay, Bob Dylan, Radiohead and Dolly Parton.
Problems
Chugg Entertainment needed a system that was going to give them full control and oversight over their projects and events. Chugg found that they had outgrown their accounting system, MYOB AccountRight. Although this system had been working well, their business requirements had changed. They needed a solution that would provide project accounting for their tours, while at the same time reducing manual data entry. After assessing Chugg's needs, Kilimanjaro was confident that MYOB Advanced would be a great solution to overcome the challenges.
Chugg Entertainments' Trusted Implementation partner
Kilimanjaro Consulting is ANZ's largest, most experienced, and most skilled team. When Chugg Entertainment decided to implement MYOB Advanced, they chose Kilimanjaro Consulting as their partner of choice. We worked to understand Chugg Entertainments' workflows and customise the software to meet their specific needs. We follow a structured implementation methodology, and combined with the skills, knowledge and support of our team; we are able to guide you through the implementation process. At Kilimanjaro Consulting, we pride ourselves on being technology Sherpas, focused on building long-term relationships with clients and maintaining that partnership as their business grows. We take pride in Chugg Entertainments' success and look forward to our continued partnership.
Solutions
Chugg were able to save a huge amount of time following the configuration and deployment. Head of Finance, Deborah Bensen, explained that thanks to the consolidated entity reporting function, they no longer had to manually consolidate financial statements. Not only did MYOB Advanced save them countless hours, but it gave them confidence in their intercompany financials. The MYOB Advanced cloud-based system has the entire team online, anytime, so data can be updated on the run.
How do I achieve a successful MYOB Advanced implementation?
A successful MYOB Advanced Implementation depends on 3 critical risk:
Software Risk
Implementer risk
Self-Inflicted Risk
You can reduce your risk by selecting the right implementation partner. Although there are many different partners to choose from, you need the one that will work with you every step of the way. Managing risk is an important part of an implementation; selecting a low-risk partner is critical to a lifetime of success with your Business Management system.
Kilimanjaro Consulting ticks all the boxes when it comes to choosing the right partner:
Kilimanjaro Consulting is the largest and most experienced implementer of MYOB's Enterprise-level business management, accounting, payroll, and workforce management solutions: MYOB Advanced and MYOB Exo. We are experienced, low-risk implementers, helping organisations improve efficiency in their businesses through the use of clever, innovative, and proven technology.
Free resources to help you further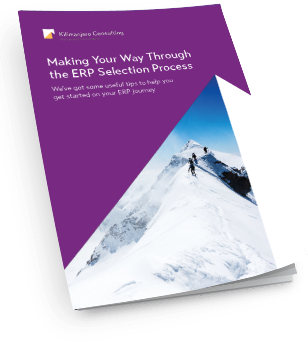 If you are ready to start your Business Management System journey, choose Kilimanjaro Consulting as your trusted implementation partner. If you don't know where to start, download our free E-Book that will take you through everything you need to consider and what to be wary of during this process.
To learn more about how MYOB Advanced Payroll has helped Living My Way to improve visibility and remove manual processes, download the PDF from the panel to the right. To learn more about the MYOB Advanced product, visit the page here. Contact our team at sales@kilimanjaro-consulting.com or call 1300 857 464 (AU) or 0800 436 774 (NZ) to discuss your unique requirements.