2019 Annual Tribal News
Looking back on the year with the tribe
End of Year Message
The end of 2019 approaches, and we move towards the start of a new decade. It also marks 20 years since the Y2K scare and the introduction of GST in July 2000. These were the triggers that led Australian businesses to rapid computerisation. Since then, software and hardware have become more and more sophisticated and capable. The rapid evolution of technology over these 20 years has and continues to have, an enormous impact on business efficiencies.
2019 was, for Kilimanjaro, the year that we brought back the voice of the client. We realised that our processes worked for us, but not necessarily for our clients. We made a determined effort to listen to the clients' voices, and we committed to improving our service. This is an ongoing initiative.
Our MYOB Advanced team came of age, delivering the largest project in Kilimanjaro's history. Phase 1 of an MYOB Advanced implementation for a large Australian software house was delivered on time and on budget. Well done to the team involved. Phase 2 and Phase 3 are still to follow.
You will no doubt start seeing the benefits of the Enprise / Kilimanjaro Joint Venture. Together, we are over 100 consultants strong. This is a highly skilled team, with decades of experience in accounting and ERP systems.
The poor state of the economy, both State and Federal, will be impacting on our clients' businesses as it is impacting on ours. I believe that businesses invest in their systems when they are optimistic. At the moment, there is not a lot of optimism around. This is a good time for businesses to focus on efficiency, and our teams are here to guide you through simple or complex improvements.
To those of you that celebrate Christmas, wishing you all a very happy Christmas. To everyone, wishing you a happy festive season and a great 2020.
We once again look forward to serving you in the years ahead.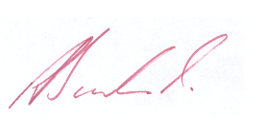 Ronnie Baskind,
Managing Director
#ClientFirst initiative
Kilimanjaro has grown rapidly over the past decade and retains its position as the largest MYOB Enterprise Solutions partner. Our philosophy of being "farmers, not hunters" means that we put our clients first. Sometimes, the voice of the client gets lost as a company grows. Processes and procedures are put in place that suits the company more than the clients. With a realisation that we need to avoid going down the path of bureaucratisation, we launched an initiative, #ClientFirst, to guide all of our decisions in the company. This was supplemented by implementing a Net Promoter Score (NPS) survey, using a modern tool called AskNicely. Our goal is an NPS greater than 30 in every department. We take the feedback from the NPS survey seriously and evaluate our processes against this "voice of the client".
The #ClientFirst initiative has been supported across the company with enthusiasm and excitement. Scores are going up, and we are currently rated as +33 across all departments. Plenty of room for improvement. The lessons from the high-performing departments are being used as a guide to improving the lower performing ones. This has been a truly successful initiative and one that will prove the adage that if you look after your clients, your clients will look after you.
Diamonds are Forever
Back in 2016, Kilimanjaro became MYOB's very first Diamond Partner. Consistency and excellence is something that we strive for, so this year, when we were awarded MYOB Diamond Partner status for the 4th consecutive year, we knew that we were doing something right. This is the highest possible MYOB Channel Partner status. At the start of our journey in 2005, we set ourselves a "big, hairy, audacious goal" of being the premier partner. We have truly earned this designation. We are proud of everyone who contributed to our continued success, and we will strive to keep up our winning streak!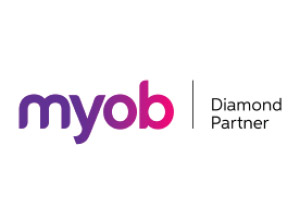 Excellence in Business Development 2019
The 2019 MYOB Partner Conference, held this year in Noosa, Kilimanjaro was honoured to receive the award for Excellence in Business Development Australia. Although economic conditions in Australia have been tough, our marketing and sales team came up with the goods again. Kilimanjaro welcomes competition as it keeps us on our toes, and these awards bring us back to the reality that we have to continue to do better, as the competition in our markets hots up.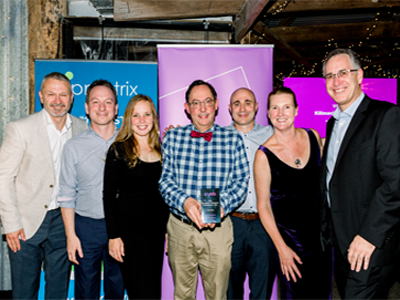 Our people are our greatest asset
As a company, we live and die by our Golden Rules. These are not just some trite aphorisms but are embedded in the way we do things at Kilimanjaro. A professional services company is only as good as the professionals in the team. Our recruitment processes are robust and diligent, and every one of our Sherpas has been carefully selected. The term "best of the best" would not be out of place. Our journey to the top would not have been possible without our talented Sherpas, who always "sharpen the spear"-, and strive to do better. It is this mentality and tribal culture that has allowed us to succeed and provides a solid foundation to ensure that we maintain our levels of excellence far into the future.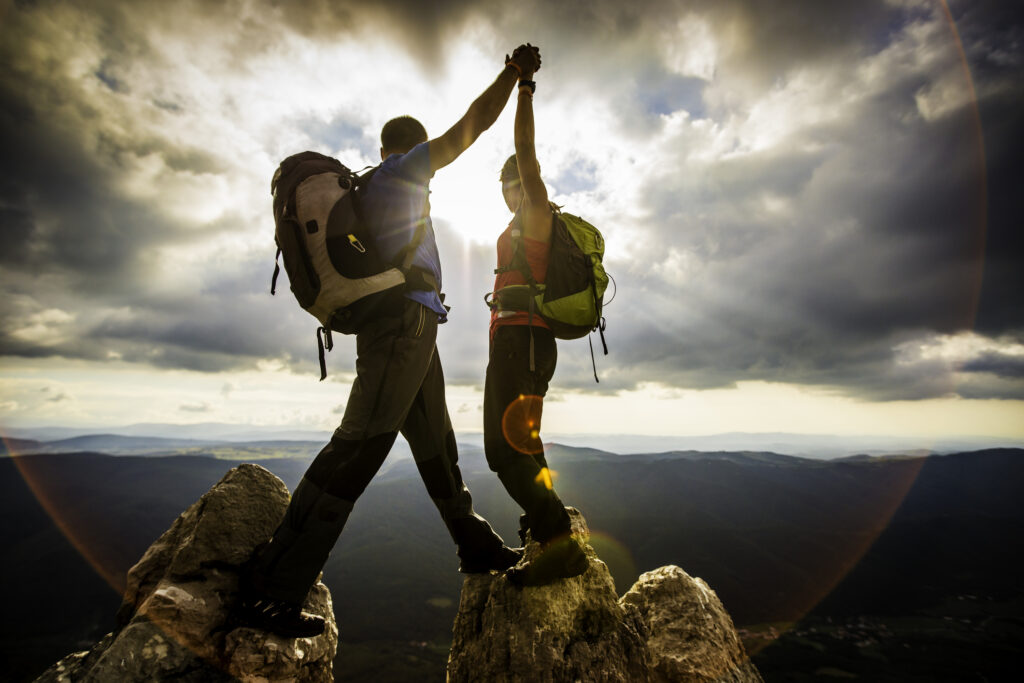 MYOB Exo and MYOB Advanced User Groups
Kilimanjaro has been the proud sponsors of the Exo User Groups for the past five years, and we have been excited to witness the tremendous growth of these events over the past two years. The MYOB Exo and MYOB Advanced User Groups, (the latter only being introduced this year) have helped users come together to learn more and share insights and opinions about the products. With almost 350 registrations across the nine User Group events in both Australia and Auckland, 2019 has proven to set a high bar in the event's evolution. To seek more information about the User Groups, or to join the on-line equivalent, visit our MYOB User Group Page.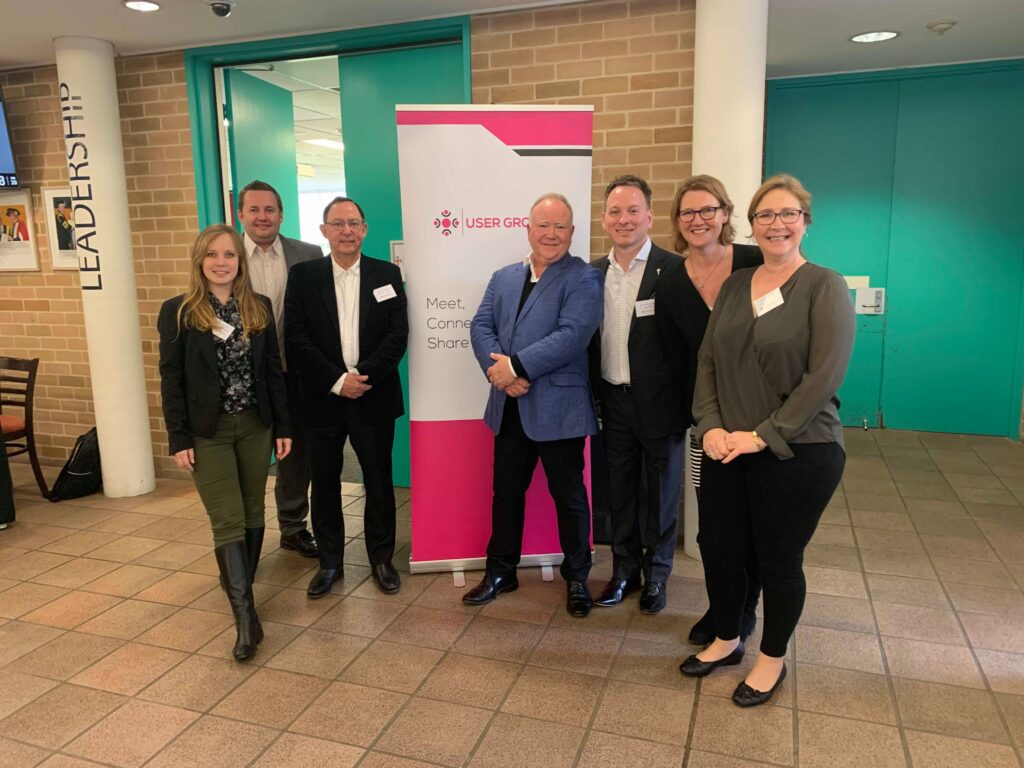 Two new training courses: Generic Inquiry Report Writing and MYOB Exo Business Report Writing
Our focus on end-user training as a tool for disseminating and sharing knowledge has always been something that differentiates Kilimanjaro from our competitors. To keep up with growing demand, we have just expanded our repertoire of training courses. Additions to our MYOB Exo Business Report Writing course, as well as the MYOB Advanced Generic Inquiry Report Writing course, have been introduced to ensure that the attendees of our training courses walk away with practical knowledge of report writing. In addition to these, we have a host of educational training courses coming up in 2020, and we invite you to review them on our training page here.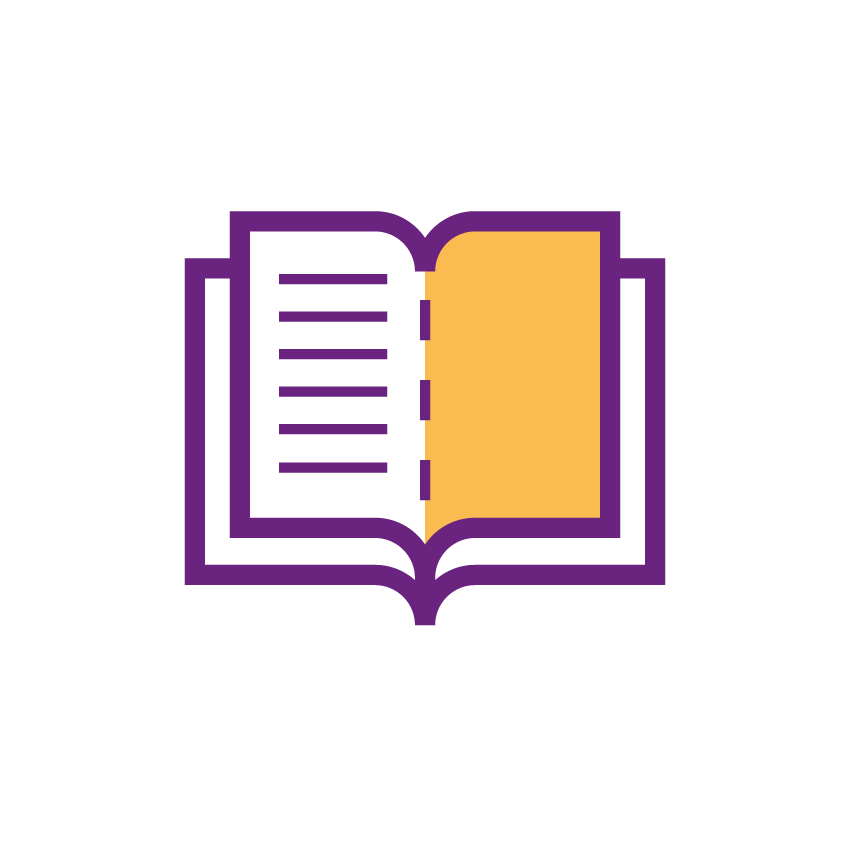 CSR – R U OK Day and Movember
At Kilimanjaro, we understand the importance of corporate social responsibility (CSR) and immerse ourselves in many different activities, hoping to make a difference to the communities we operate in. Within our workplace, we actively promote causes that help members of our tribe connect, and we look at ways to create a supportive environment.
Who Kilimanjaro Supports
Organisations where we feel we can make a meaningful contribution
Charities that represent and defend the interests of their beneficiaries
Foundations that are efficient in their use of resources
Those which have a positive impact on the communities we interact with
The tribe got together with a couple of furry friends to reconnect in a friendly environment for our annual R U OK? Day morning tea. We pride ourselves on maintaining a close-knit organisational culture. With every step towards removing the stigma around mental health, that supportive culture blossoms even further into something truly priceless.
We also participated again in the Movember Movement in support of men's health, with a group of Sherpas either growing out their beards/moustaches or running 60kms during the month. We are so proud of the committed individuals who contributed to helping change the lives of so many. You can see more about Kilimanjaro's results here, but for now, it's time to hit the showers!
Read more about our CSR activities here, but the following deserve a special mention!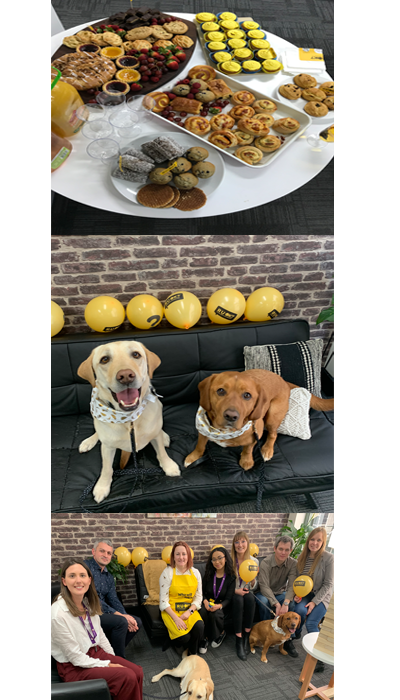 Chugg Entertainment Case Study
One of our notable achievements this year was implementing MYOB Advanced for the Australian based, globally renowned music company: Chugg Entertainment. Chugg has worked with internationally recognised acts such as Elton John, Alanis Morissette, Santana, Robbie Williams, Coldplay and Radiohead. Chugg Entertainment needed a system that could give them complete oversight and control over their projects and events. Once we understood their requirements, we proposed MYOB Advanced as an integrated solution. A big plus was the MYOB Advanced mobility, which would solve their problem of entering data and providing project accounting on the road.
Post-implementation, Chugg was able to save a considerable amount of time by eliminating manual processes. They were able to build confidence in their intercompany financials, and can now focus on the things that mattered. To read more about this successful partnership between Chugg Entertainment, Kilimanjaro Consulting and MYOB Advanced, access the full Chugg Entertainment case study here.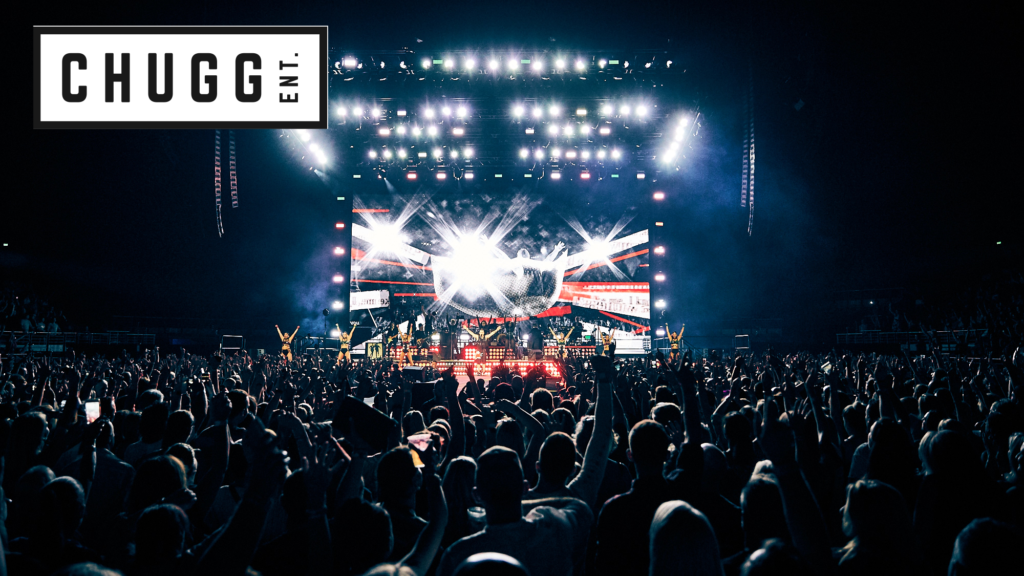 Sneak peak into our new website
They say good things get better with age. After 13 years, our corporate image was looking a bit dated, so we embarked on a brand "refresh" to better reflect our alignment with cutting-edge technology. Our renewed appearance and sense of self will soon be reflected on our website. We have embraced modern website aesthetic, making it more user-friendly for our existing clients and more attractive for our future ones. We hope that our new design will help those who require our services to find their way to the solutions they need.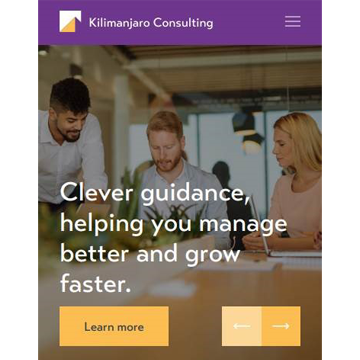 Add-on products (Velixo)
In the spirit of "sharpening the spear", we continuously test innovative, promising third-party software to add to our connected services product repertoire. This year we've partnered with the Excel©-based reporting tool, Velixo. Developed exclusively for MYOB Advanced / Acumatica, this software allows CFO's and accountants the ability to create reports using a seamless connection to MS Excel©. For more information on this great pairing, please visit the Velixo page to learn about how this add-on product can change the speed and ease with which you can create dynamic reports.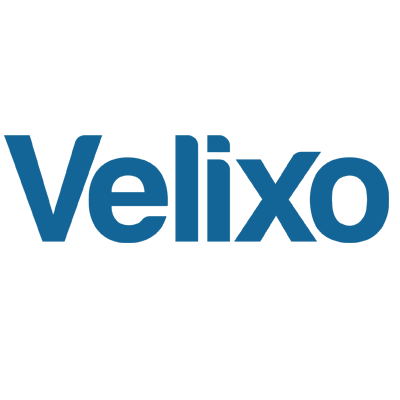 Client Referral Competition – Tokyo!
Without our clients, we would not have a business. To reward our clients for being such strong promoters of Kilimanjaro, we run a Client Referral Competition that encourages our clients to refer us to other businesses who might benefit from our services. This time around, aligned with the launch of Project Tokyo in MYOB Exo, we are allowing a lucky winner to experience 3 nights in the cultural phenomenon that is Tokyo City, (or to enjoy Australia's most collectable wine with 6 bottles of Penfolds Grange). This competition will be running until April 2020. The winner will be announced at the end of the next round of MYOB User Groups. To read more or to make a referral see our Client Referral Competition page here. Good luck to all our amazing clients!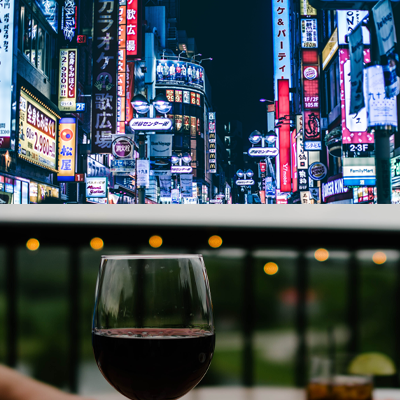 Corporate Video
We are very proud to have officially released our new corporate Kilimanjaro videos. These videos illustrate who we are, what differentiates us, and how we make ERP implementations successful. The videos were created to give the audience a wider perspective of our company and its Core Purpose. They also showcase the tribe that works behind the scenes to make Kilimanjaro the leading MYOB Partner that is it today. Watch these short videos to learn more about who we are, what we are about, and how we play our part in helping businesses achieve their own goals.
Growing the Tribe
Our business is a living organism, with new Sherpas joining us and others moving on to new challenges. Building a team is the largest challenge facing mid-market businesses, and Kilimanjaro is no different. More work needs more people. New technology needs new skills. We have had steady growth this year with more Sherpas joining the tribe to contribute their expertise.

Samantha Cramer: Marketing Assistant
Diego Sing: Projects Consultant – Development
Brent Blumberg: Consultant – Strategic Account Management and Connected Services
Aldrich Lazarte: MYOB Exo Support Consultant
Julie Turner: Implementations Consultant
Leo Wong: Network Administrator
Sharon Zadeh: Projects Consultant
Laura
Ayessa
Alia Tropiano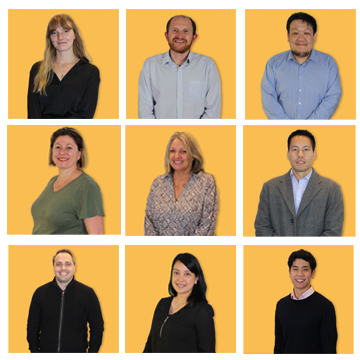 Farewells
We like to instil the ideology 'once a part of the tribe, always a part of the tribe', so that when the time comes to say farewell, we feel that we aren't losing the connections we've made. We wish those who have moved on all the best in their new endeavours.

Saadoun Baydee: MYOB Exo Support Consultant
Jen Gee: Network Administrator and I.T. Coordinator
Radika Lee: Senior Consultant – MYOB Advanced
Ralph Reyes: Consultant – Strategic Account Management and Connected Services
Chris Bogucki: Senior Consultant – Implementations
Graham Bowers: Consultant – Enterprise Solutions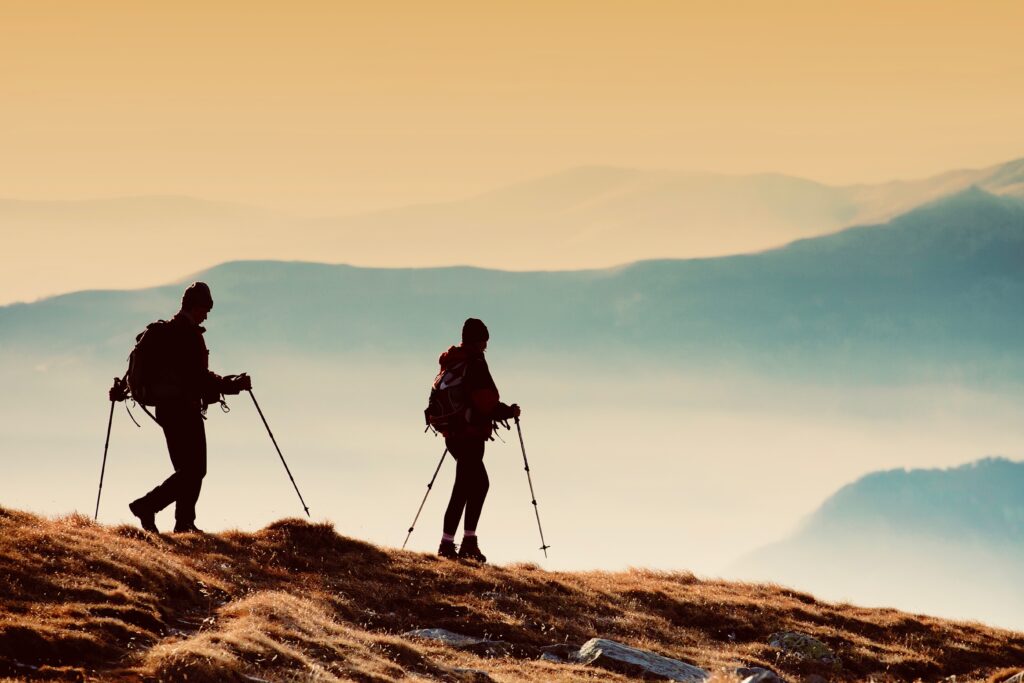 Summit Review – Tim Reed
This year marked our 10th annual Kilimanjaro Summit, where Sherpas from both Australia and New Zealand gathered to discuss the past year and make inputs into the plans. The theme for the summit was: "The Journey to the Destination" We were lucky enough to hear from Tim Reed, the CEO of MYOB, as our Keynote speaker. He inspired us to think about the journey, rather than just the destination itself. After various presentations and team building activities, the Summit proved that our Sherpas are willing and capable of continually sharpening the spear. There was a host of innovative ideas for improving our business over the coming year.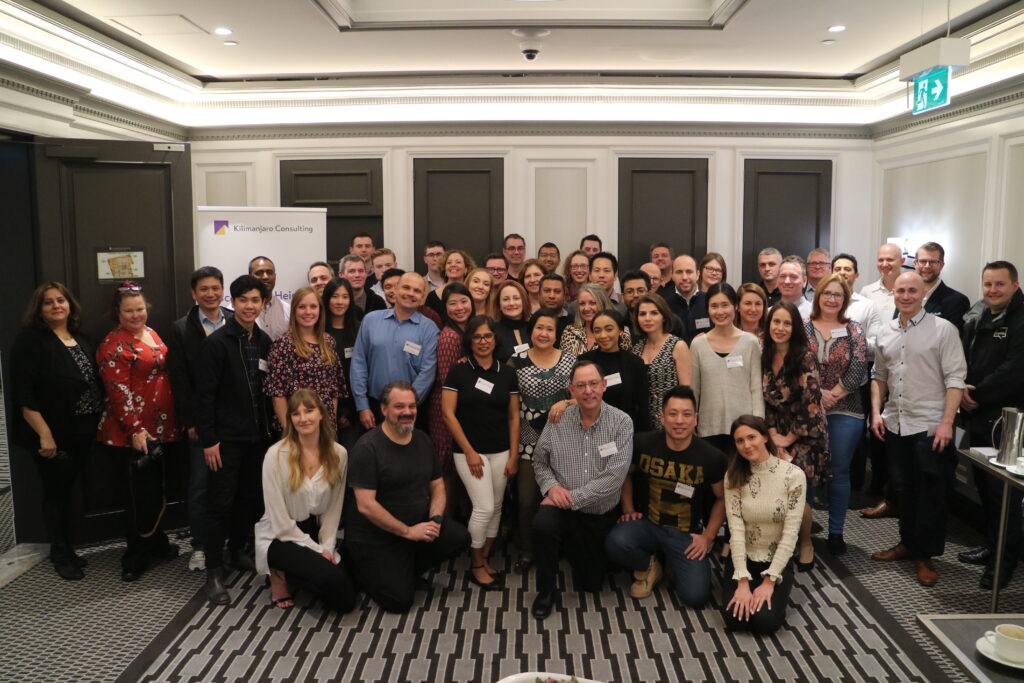 Enprise Joint Venture
At our Kilimanjaro Annual Summit, we tapped into Tim Reed's keynote address and defined the destination of our joint venture with Enprise. Tim's presentation came at the perfect time, as Kilimanjaro moves towards operating as a single entity with Enprise. Enprise Group is an NZX listed entity, and the idea of closer co-operation in an environment of increasing competition holds enormous benefits for our clients.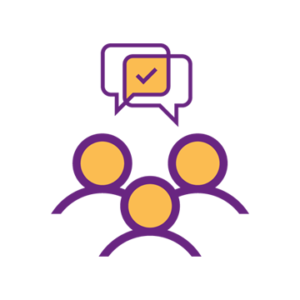 E-Book: Making your way through the ERP selection process.
Anyone who has considered Enterprise Resource Planning (ERP) software can tell you of the complexities involved in making the decision. With a host of software choices, consulting firms and price matrices, it's easy to get lost and confused. To help demystify the process, we created an E-Book which will guide potential ERP buyers through this turbulent decision-making process! You can access this book here, and we look forward to doing our bit in helping you scale new heights.
Changes at MYOB
During May 2019, US-based private equity giant KKR completed its $2 billion acquisition of MYOB. A change in ownership is always an uncertain time, but during the past few months, we have received very encouraging signals that KKR sees the MYOB Enterprise division as a high-growth area. As such, it is likely to receive more attention within the larger MYOB group. This will no doubt have enormous benefit for the products we support, both in terms of product development and marketing spend. We look forward to continuing our strong relationship with MYOB over the coming years.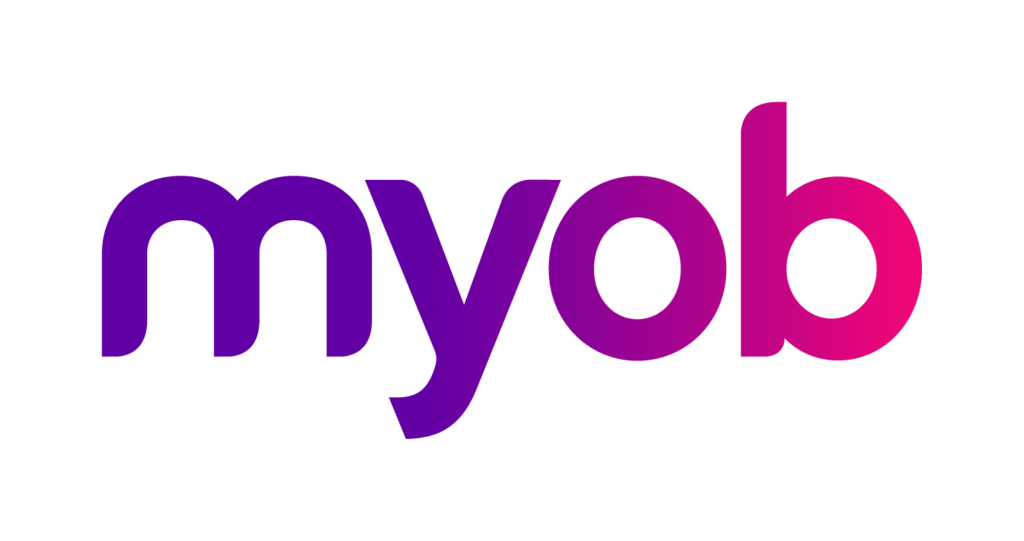 Draw a line under it and move on
"One thing I admire about accountants is their ability to digest bad news. Close the month; the period; the year; draw a line under it and move on. Make sure that the next year is always better than the last. Learn from your mistakes, don't be scared to try new things, and keep moving forward. Thank you to all of our wonderfully supportive clients for being part of our tribe. Thanks to our alliances and suppliers for trusting us to fly their flags. Thanks to our Sherpas for making this a very special and unique company, and thanks to their families for their silent support, tolerance and patience."