MYOB Advanced Payroll and Workforce Management
The latest cloud-based payroll and HR solution from MYOB that integrates with MYOB Advanced
Learn more about the power of your software
The MYOB User Groups sessions are a great opportunity to meet, connect, and share experiences with fellow MYOB users and experts. This September, the half-day events are happening in Melbourne, Sydney, Auckland, and Online for MYOB Advanced and MYOB Exo. The theme of these events is Analyse! Uncover Insights. Discover how to leverage hidden insights in your MYOB system, use data to make better decisions, and stand apart from your competition.
MYOB Advanced Payroll (formerly known as MYOB Advanced People) and Workforce Management is a modern, cloud-based payroll and HR solution. It can be run as a standalone platform or integrated as an MYOB Advanced Business module.
What is MYOB Advanced Payroll (People)
MYOB Advanced Payroll (People) is the payroll module of choice for more complex Australian and New Zealand businesses. It is fully integrated with MYOB Advanced Business to keep all your data up to date in one place and in real time.
MYOB Advanced Payroll (People) is built on the platform of the world's fastest-growing ERP system – Acumatica. In addition, MYOB has added their own local expertise so that you can leverage this powerful, purpose-built payroll solution for your business. As it is cloud-based, you have access to your data anywhere and at any time. MYOB Advanced Payroll (People) is designed to be flexible and customisable so that it can meet your needs now, without holding you back in the future.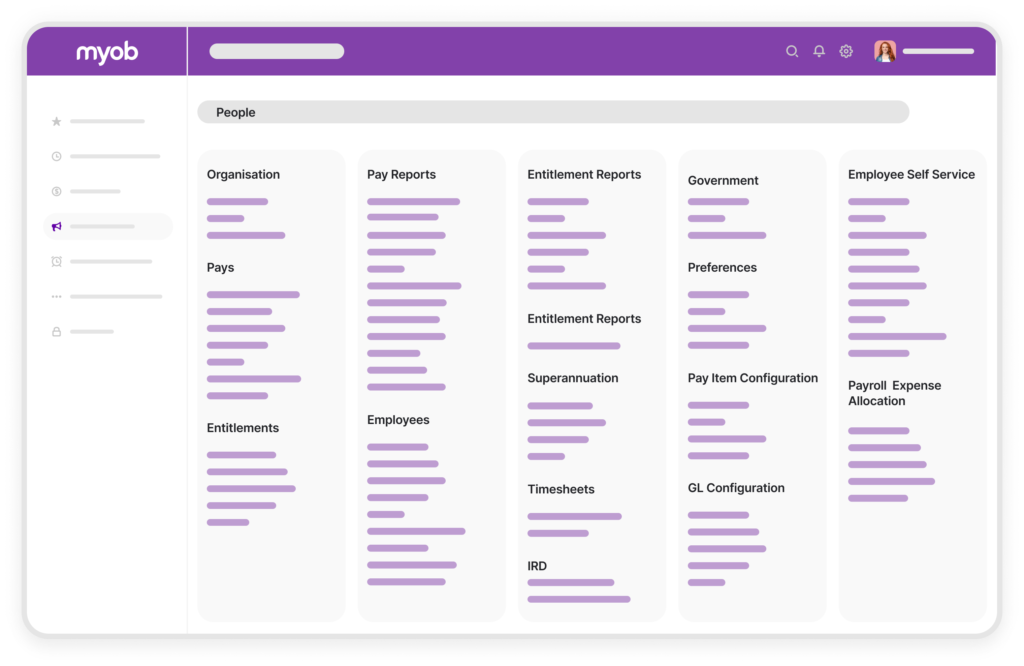 MYOB Advanced Payroll (People) Cloud Solutions are STP compliant.
Like all of MYOB's payroll and HR software, MYOB Advanced Payroll (People) is Single Touch Payroll (STP) compliant. By enabling STP, salaries and wages, PAYG and superannuation information is reported directly to the ATO at the time of each payday and this saves time at the End of the Financial year. It is no longer necessary to provide PAYG Payment Summaries; the information will already be available for your staff through myGov. Overall, this reduces the number of interactions with the ATO as well as the manual duplication of data.
As part of an April rollout, MYOB Advanced Payroll is Single Touch Payroll Phase 2 compliant. Learn more about the changes to STP and how MYOB Advanced Payroll puts you ahead of the pack when it comes to payroll compliance.
Who will benefit from MYOB Advanced Payroll (People)?
If you are already taking advantage of Australia and New Zealand's favourite ERP, MYOB Advanced, an integrated payroll module is a perfect fit. MYOB Advanced Payroll (People) can be included in your subscription without disrupting your regular business functions.
The benefits of an integrated ERP system are realised when information flows between the different functions and modules, reducing duplication of effort and manual data entry and providing real-time business insights. Wellington-based company Booster experienced streamlined payroll processes and improved software support after implementing MYOB Advanced Payroll. Organisations that rely on Membership services for revenue will benefit from an integrated ERP and Payroll system.
However, MYOB Advanced Payroll (People) can also be a standalone payroll and HR solution. It is a good introduction for your organisation to take its first steps into the cloud. Your payroll team can enjoy the cloud-based flexibility, with tax information kept up to date in real time and the ability to automate different tasks.
Every member of your organisation will reap the benefits of MYOB Advanced Payroll (People), thanks to the Employee Self-Service features. Your staff are able to manage their own details and submit leave requests online without troubling your busy payroll staff.
The Enhanced Functionality of MYOB Advanced Payroll
MYOB Advanced Payroll (People) is well-equipped to handle the payroll needs of the more complex organisations.
Some of the features included as standard are: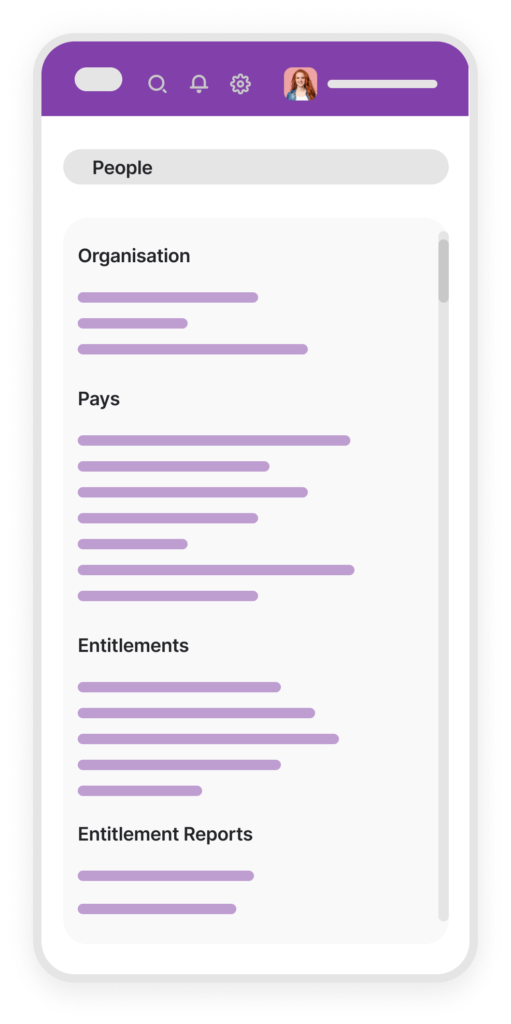 Full integration with MYOB Advanced Business
The online tax engine, so you are always using the latest tax rates and thresholds
Powerful configuration options that cater to many different employee scenarios
Allowing for multiple employee pay groups across several pay frequencies
As part of MYOB Enterprise, Single Touch Payroll is enabled to automatically update the ATO
Employee self-service that allows employees to update personal details and apply for leave. Managers can approve these requests from anywhere
Advanced payroll software reporting, transaction history and audit tracking
End of Year Payroll functions to streamline your end of year processes
New onboarding functionality for MYOB Advanced Payroll
MYOB Advanced Employee Onboarding is a new, dedicated onboarding solution in the MYOB Advanced Payroll suite. Make a strong first impression with a digital-first onboarding experience. Take advantage of the efficiency improvements by collating this information directly into MYOB Advanced Payroll. Reduce the administrative workload on your payroll administration team, who would typically chase paper forms and manually enter details. MYOB Advanced Employee Onboarding prevents employers from defaulting new starters into the employer super fund. It is mandatory for new employees to choose a new fund or select their existing fund.
Spend 5 minutes with MYOB Advanced Payroll
What is MYOB Advanced Workforce Management?
MYOB Advanced Workforce Management complements MYOB Advanced Payroll (People), providing an end-to-end ERP system for your organisation. Workforce Management specifically improves the way you onboard, roster, track, and pay your staff. With the addition of Workforce Management to the MYOB Advanced platform, your organisation can connect MYOB payroll with critical upstream processes for greater efficiency and enhanced decision-making.
Please note that MYOB Advanced Workforce Management has been designed to meet the requirements of specific industries. Reach out to our expert consultants to see if this solution is a good fit for your organisation.
Mobile Employee Self-Service
A mobile app completely manages all employee self-service functions. Clock in and out, record expenses, manage personal details, swap and accept shifts, view rosters and make leave requests from a single point, with data flowing in real-time across the Workforce Management platform.
Onboarding
Sign contracts, forms, and company policies capture digital signatures, and collect information such as Bank account details, next of kin, address details, and more. Onboard new employees simply and easily, with data fed directly into MYOB Advanced Payroll and HR.
Rostering
Leverage a modern web-based rostering platform, with a simple easy-to-use User Interface. "Smart Roster" automation matches shift requirements to your team's certifications and skills so that you are always appropriately staffed.
Expenses
Team leaders can quickly approve expenses from the mobile app. The incoming expense data can easily be exported to the finance team, along with supporting documents and photos.
Business Intelligence
Get a real-time view of the sales effectiveness of your retail workforce. Sales data can be directly imported into a BI dashboard. These reports can cover data across locations and time periods, with detailed insight into the hours, costs, sales, and efficiency of your team.
Timesheets
The Workforce Management app boasts facial recognition technology, along with GPS location to ensure accurate time capture. Data captured in Timesheets is integrated directly to MYOB Advanced Payroll (People), simplifying your payroll process.
Leave Management
Configure a Public Holiday calendar specific to your organisation, with blackout periods supported. Confirmed employee leave automatically flows through to Rostering.
Employee Self-Service Features in MYOB Advanced Payroll (People)
MYOB Advanced Payroll has its own Employee Self-Service (ESS) module. In it, your team can manage their own contact details, superannuation and bank details, leave, and more.
Watch the exploration into the ESS features below.
Case Study – Booster
Booster decided that they needed a new system to streamline their payroll processes and better support their organisation's growth. As their trusted and experienced implementation partner, we were able to offer early access to New Zealand's newest payroll-specific module of MYOB Advanced – MYOB Advanced Payroll (People). Booster now leverages both MYOB Advanced Business and MYOB Advanced Payroll in one integrated system, and the team is not looking back.
Read more about their efficiency improvements following their MYOB Advanced Payroll Implementation here.
Manage your people with modern Payroll and Workforce Management software.
Watch our recent webinar that explored the integrations between MYOB Advanced Business, MYOB Advanced Payroll, and MYOB Advanced Workforce Management to create one integrated Business Management platform.
Why should you choose MYOB Advanced Payroll (People)?
Choose MYOB Advanced Payroll (People) if you need:
a market-leading payroll and HR solution tightly integrated into your ERP system
the flexibility and control of multiple customisable pay groups across different pay frequencies
enhanced payroll reporting capability, without printing out paper copies,
simple tax compliance with tax rates and thresholds kept up to date by MYOB.
compliant Payroll management software.
a cloud-based solution with anywhere-anytime access
Implementation and Pricing
We follow a tried and tested, structured methodology to guide you through the implementation process. We work to reduce risk in all forms so that your system will work exactly as it needs to when you go live. It is important to get your MYOB implementation right the first time. Our philosophy is that you need to become self-sufficient in your new system.
As a Software as a Service (SaaS) solution, MYOB Advanced Payroll (People) is charged as a monthly subscription that bundles licensing, hardware, and hosting. You can also increase your subscription when necessary, allowing the system to grow with your business. A one-time implementation fee, which is charged separately from the monthly subscription, covers the installation and configuration of the software to your organisation's specific requirements. This charge also includes the initial training for your team, ensuring they are confident about using the software when they go live.
You can read more about our MYOB Advanced Implementation process.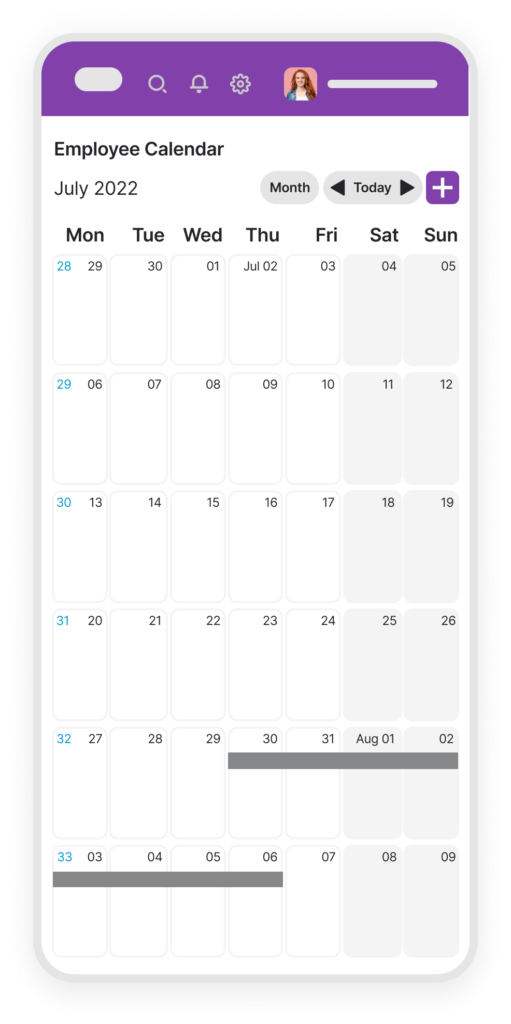 Changes to streamline MYOB Pay Super
Changes are coming to the MYOB Pay Super process to streamline the super payments process. Please be aware that MYOB Pay Super will be offline for up to 7 business days (Thursday the 29th of September – Friday the 7th of October, 2022).
What is changing, and how does that affect you?
The time it takes superannuation contributions to reach your employee's nominated super fund has been reduced.
You can now check the status of super payments in the Superannuation Batch Detail form.
You can update your authorised users and payment limits in your MYOB account via the Payroll Preferences screen.
The payer reference on your bank statements will change to "SuperChoice P/L", with an 18-character payment reference number. e.g. "SuperChoice P/L PC181021-101429999."
What do you need to do?
To continue using MYOB Pay Super after October 7, users with file owner or administrator permission on their MYOB account must review and accept the updated Product Disclosure Statement (PDS). You can follow these steps to do so:
Go to Payroll Preferences screen > Pay Superannuation tab.
Click Sign agreement. A login window will launch in your web browser.
Enter your MYOB account details to log in. The Review and Confirm Details screen will open.
Review your banking details and the product disclosure statement.
If you agree to the terms and conditions, tick the boxes, and click Submit.
MYOB Advanced Payroll (People) Training
Training is essential to get the most out of your MYOB Advanced Payroll (People) system. At Kilimanjaro Consulting, we have several available MYOB training options.
Training at Implementation
Our expert payroll team will provide training on MYOB Advanced Payroll (People) during the implementation process. This ensures that you are self-sufficient when you go live. The training in the implementation process will cover important topics such as:
Entering in and setting up new employees
Processing pays and issuing payslips
Generating standard bank files, to pay employees electronically
Training Post-Implementation
Whether you have new staff that require system training or just need a refresher on what was covered during implementation, we can also provide ad-hoc training to suit your specific requirements. Additional topics that can be covered include:
New leave entitlements
New pay items
Superannuation funds
MYOB Payroll Training and Tax Reporting
Employee Self-Service
For more information or to sign up for your training experience, visit the Kilimanjaro Consulting Training Portal or email training@kilimanjaro-consulting.com.
MYOB Advanced Payroll Support
Our goal in providing MYOB support services is to ensure your continued success using the MYOB Enterprise suite of products. We want to be able to get you back to working in your system as quickly as appropriately possible. For any MYOB Advanced Payroll Support case, we follow a structured methodology to minimise risk and solve your problem efficiently. Our MYOB Advanced Payroll Support team has developed a robust knowledge base grounded in their real experiences in finding a solution for our clients. Knowing more about your issue gives the team the ability to provide multiple resolutions. No matter if the query is small or large, our team will always endeavour to provide a satisfactory solution.
Recognising that clients have unique needs and priorities; Kilimanjaro Consulting offers a range of support options to clients. These options enable our support Sherpas to deliver support tailored to your preferred engagement model, efficiently and cost-effectively.
Take advantage of our experience to help your business
Contact us to organise a free, no-obligation assessment of your organisation, and whether MYOB Advanced Payroll (People) is right for you. MYOB Advanced Payroll (People) is designed to meet the payroll needs for larger, more complex organisations. This requires a skilled implementation partner to support you through all stages of the implementation: design, build, User Acceptance Testing, and Go-Live.
To start a conversation about how MYOB Advanced Payroll (People) and Workforce Management can improve efficiency in your organisation, email sales@kilimanjaro-consulting.com, or call 1300 857 464 (AU) or 0800 436 774 (NZ).