MYOB Advanced Business – All you need to know
A cloud business management system built for medium and larger businesses.
MYOB Advanced (Acumatica) Business is a purpose-built Enterprise Resource Planning (ERP) solution for larger, more complex Australian and New Zealand organisations. It is a full Software as a Service (SaaS) product built on the fastest-growing cloud ERP solution in the world – Acumatica. The Acumatica Cloud ERP platform is one of the most flexible and adaptable enterprise software solutions available to the global midmarket. By building on the best features of Acumatica, MYOB has forged a cloud ERP system to rival and surpass their competition for complex medium to large organisations.
What is MYOB Advanced?
MYOB Advanced, powered by Acumatica, is an end-to-end business management system that gathers data across your entire operation. Whether it is reduced administration time, greater inventory control, or real-time reporting, MYOB Advanced (Acumatica) will improve efficiency in your business. This is achieved by automating your more routine processes and the live flow of data between the different system modules.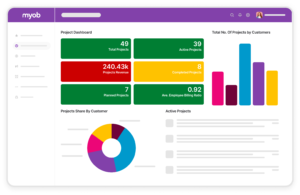 Accessed via a web browser, MYOB Advanced (Acumatica) is a 100% cloud-based ERP system. The hosting is in Amazon Web Services (AWS). You do not have to worry about maintenance, reliability, storage or security– all you have to focus on is running your business. Cloud Enterprise Software has evolved over recent years, with security as a priority – your data will be safe and secure in MYOB Advanced (Acumatica). Two-Factor Authentication and personalised login credentials protect the front end. AWS's robust server system protects your data at the back end.
Who will benefit from MYOB Advanced?
The single greatest benefit to MYOB Advanced (Acumatica) is that you have a system that can scale as your organisation grows. No matter what the future brings, your company will be well supported by this leading-edge MYOB Enterprise software. It is scalable to continue to meet your needs as you grow, and you only pay for the features you use.
Automation is a key benefit that enhances your business' efficiency. The time and resources saved from reducing manual data duplication and other routine processes can be invested back into other areas of your organisation. GoTransit, a current MYOB Advanced (Acumatica) user, found significant efficiency improvements and time savings following their successful implementation.
General Ledger-centric businesses gravitate towards MYOB Advanced (Acumatica) for its flexible Chart of Accounts and customisable sub-accounts structure. Cloud ERP accounting is fast, and with a real-time data flow, you will be up to date with the latest information to make the best decisions.
MYOB Advanced (Acumatica) has several different editions, each with functionality specific to your industry: in addition to the core General Ledger and finance editions, Construction Edition, Field Services, the soon-to-be-released Professional Services Edition, and the Manufacturing Edition. MYOB Advanced (Acumatica) is also well suited to overcome the challenges of Membership Services organisations. The strong Distribution and Inventory Management modules and the CRM modules (localised versions of the Acumatica CRM) can be configured to meet your unique requirements. As a result, MYOB Advanced (Acumatica) can also meet the needs of warehousing, distribution, and retail and Point of Sale companies.
Fully Functioned Accounting Software for Larger Organisations
MYOB Advanced (Acumatica) is well-equipped to handle the needs of larger, more complex organisations. It is modular, and we will guide you with a selection of editions and modules so that you are only paying for the features you use.
The different areas are:
Industry-specific editions are a more focused approach to meeting your complex organisation's needs. Professional Services enhances your CRM and reporting capability, providing you with a powerful General Ledger back-end and time-billing functionality so that you can better understand your clients' requirements and make the best decisions with updated data.
MYOB Advanced Construction
MYOB Advanced Construction takes Projects and Job Costing to the next level, with specific functionality built in to assist the construction industry, along with a real-time flow of data from onsite to the office.
MYOB Advanced Education
MYOB Advanced Education is a market-leading option to meet education organisations' enterprise-level accounting and financial reporting needs in a scalable, future-proof platform.
MYOB Advanced Healthcare
MYOB Solutions for Healthcare helps you put the focus back on your patients and relieves stress on your back-office administration teams. Use the power of the system power to reallocate resources where you need them most and improve efficiency.
MYOB Advanced for Government
MYOB Solutions for Public Sector Organisations has the tools to manage your complex compliance, operation, and reporting requirements. MYOB is a local system with ANZ organisations in mind.
MYOB Advanced Wholesale and Distribution
MYOB Advanced Wholesale and Distribution can change the way you manage your wholesale and distribution organisation – and get ahead in an ultra-competitive industry.
MYOB Advanced for Financial Services
MYOB Solutions for Financial Services can drive efficiency and profitability for your organisation. Get a powerful suite of financial and project management features at your fingertips, anywhere and at any time.
MYOB Advanced for Not-for-Profits
Using MYOB Solutions for Not-for-profits is a necessary step for growing charities to demonstrate the financial responsibility and compliance that is required to secure larger sources of income. Take control of your complex revenue streams.
Key features of MYOB Advanced Business
In addition to the scope of these different modules, MYOB Advanced (Acumatica) has many cutting-edge features:
A customisable and flexible General Ledger configuration and Enterprise level financial and budgeting features
Strong organisational configurable workflows so that you can define actions and approval requests
Automatic emails to users, customers, and suppliers
Full customisation of fields and screens to match your unique processes
Customisable dashboards give you an immediate view of all the data relevant to you on sign-in
Automate transactions and costs from other Advanced modules directly into Projects or the General Ledger
An integrated CRM to maintain a database of prospects, customers, and contacts, manages your pipelines and converts leads to sales orders,
Cloud ERP integration so that you can bolster your system's functionality with best-of-breed add-on products.
The MYOB Advanced OnTheGo app so that employees can enter time and expenses from any mobile device at any time.
MYOB Advanced (Acumatica) can have success in a wide range of industries, from Not-For-Profits to Health, Finance, or Construction. See how real companies, ones just like your own, have succeeded with their implementation, overcome the pain of their old software, and improved their efficiency. To read more success stories from our other MYOB Advanced (Acumatica) Implementations, view our case study library here.
MYOB Advanced Business add-on solutions
MYOB Advanced (Acumatica) has been developed to integrate directly with various native connectors to increase functionality within your system. Add-ons are available for every aspect of business management, enabling you to cater your system to your needs. Native connectors for MYOB Advanced (Acumatica) include Shopify, HubSpot, Salesforce, and Big Commerce.
To further customise MYOB Advanced (Acumatica), you can integrate a range of purpose-built, best-of-breed connected services. These programs enable you to leverage your software power and extend data insight and functionality. Connected services include Phocas, NETSTOCK, ezyCollect, expensemanager, Velixo, eveXso and Timetrak.
Learn more about native connectors and connected services add-ons here.
Why should you choose MYOB Advanced?
Choose MYOB Advanced (Acumatica) if you need:
Modern cloud ERP software solutions,
A flexible and configurable system that can not only be set up the way that you need but will be able to work for you in the future as well,
A solution specific to your industry, to get dedicated and specific functionality,
A fully connected system so that you can leverage the data coming through in real-time to make the best decisions possible,
To save time and reduce errors by automating manual processes within your business.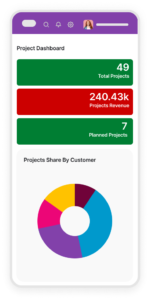 Intercompany Reporting in MYOB Advanced
Simplify your intercompany process by taking advantage of MYOB Advanced's flexible General Ledger. The platform is designed to smooth out intercompany reporting and consolidation, and your organisation can be set up to simply automate deferred revenue and expense schedules for the entire organisation. You can streamline your group into one MYOB Advanced (Acumatica) site, removing the need to sign in and out of different databases to perform intercompany eliminations or reconciliations. Other software platforms do not allow this level of flexibility, and so your efficiency will be drastically improved by MYOB Advanced (Acumatica) Business.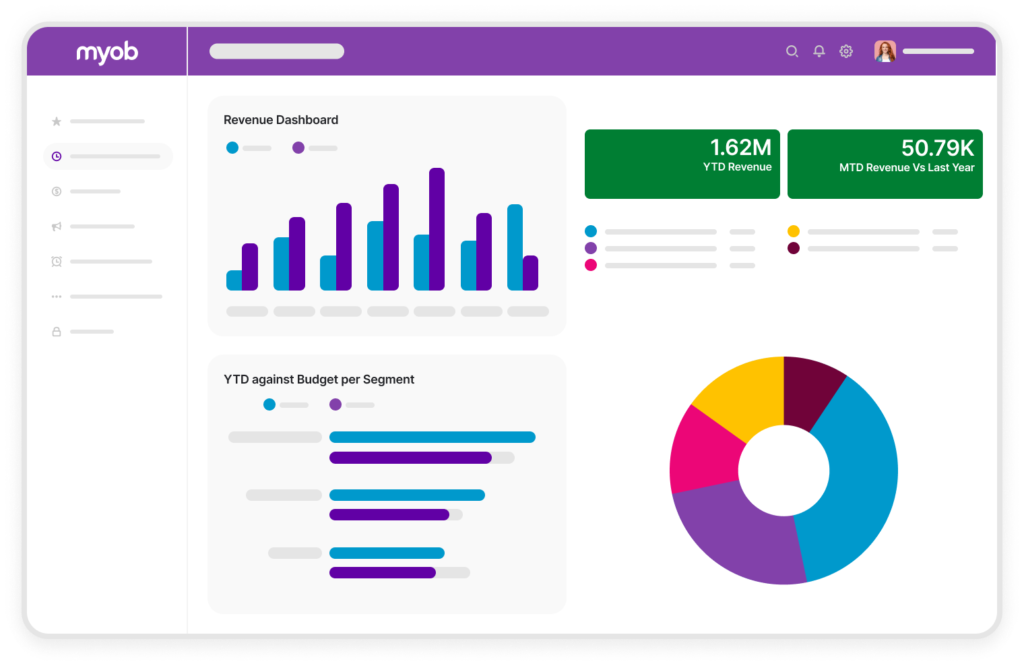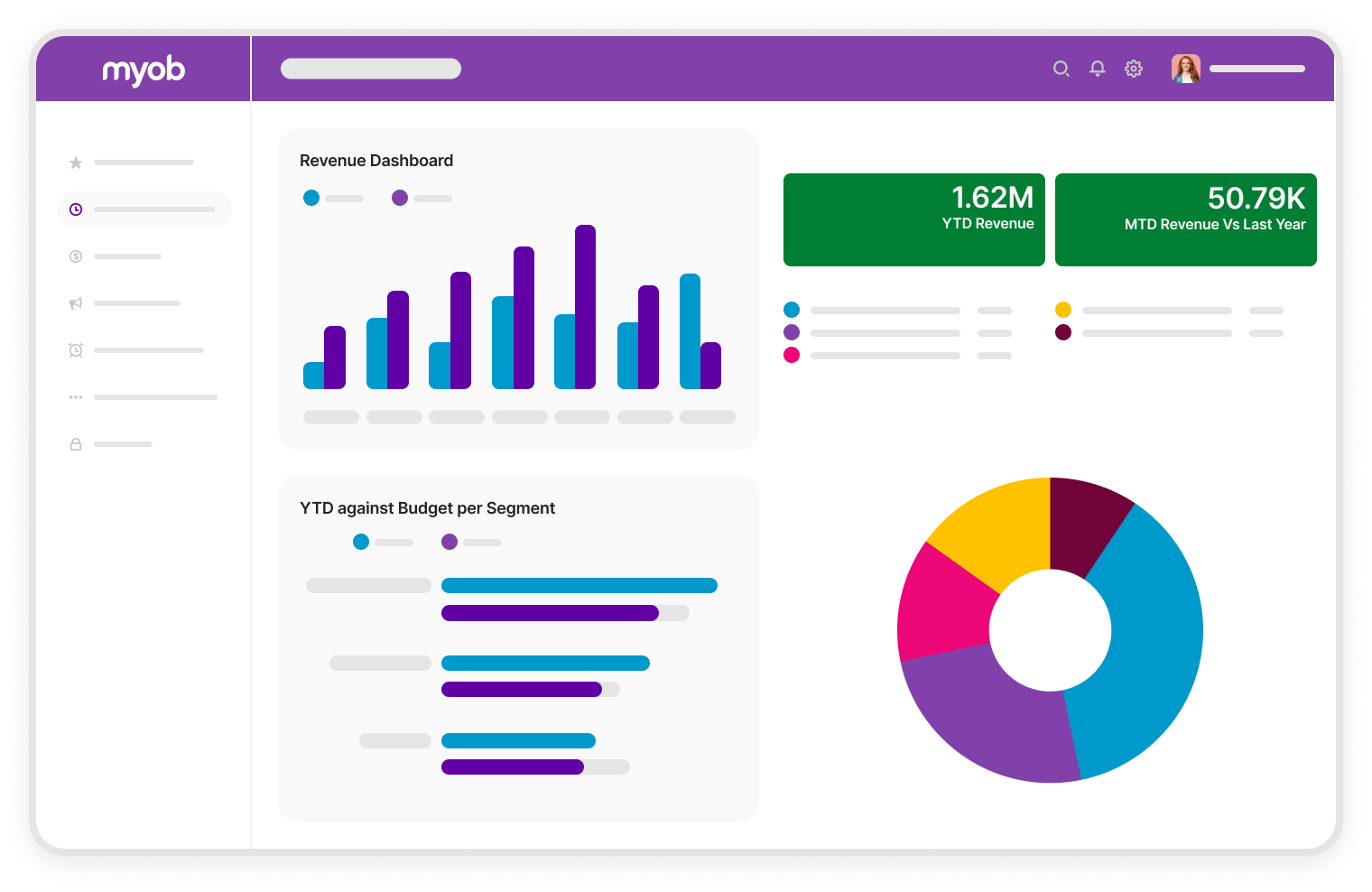 When MYOB Advanced will not suit your organisation
To get the full benefits of MYOB Advanced (Acumatica), you will need to partner with an experienced implementer with plenty of experience in your industry. It is not well suited to organisations looking for "out of the box" functionality or a low-cost entry point when upgrading from Accounting Software to ERP software.
Built on the Acumatica framework, this ERP system is best suited to larger, more complex companies with strict auditability requirements and separation of responsibilities.
This is one instance where selecting your implementation partner is as important as selecting the software itself.
MYOB Pricing and Implementation
Kilimanjaro Consulting is the leading MYOB cloud ERP provider across Australia and New Zealand. We follow a tried and tested, structured methodology to guide you through the implementation process. We work to reduce risk in all forms so that your system will work exactly as it needs to when you go live. Our philosophy is that you need to become self-sufficient in your new system as soon as possible but be there to help, guide and assist you as your organisation grows.
When MYOB wanted to implement Advanced in their own organisation, they turned to Kilimanjaro. Our largest implementation to date, Project Phoenix, was deemed a massive success. With over 1500 users, the implementation of MYOB Advanced (Acumatica) led to huge efficiency improvements and provided a platform to support the growth of this product suite in the AU and NZ markets.
As MYOB's number one partner, we are the leading option for your implementation. While MYOB themselves tackle the smaller, simpler projects, we have a unique insight into how complex organisations can improve their profitability and efficiency with MYOB Advanced (Acumatica) and ERP cloud services. Our extensive experience in cloud ERP consulting and a combination of business, accounting, and IT skills places us in a powerful position to help improve your business through implementation.
As a SaaS solution, MYOB Advanced (Acumatica) is charged on a monthly subscription that bundles together licensing, hardware, and hosting. You can also scale your subscription up and down when necessary, allowing the system to grow with your organisation.
Read more about our implementation methodology here.
Kilimanjaro Consulting: The Implementation Partner of Choice for MYOB
When MYOB chose to implement their very own MYOB Advanced (Acumatica) solution in-house, they only had one consultancy in mind for the project – Kilimanjaro Consulting. They needed maximum confidence in their implementing partner to get it right – success was simply critical. Kilimanjaro's senior MYOB Advanced (Acumatica) Team accepted the challenge, absorbing a mammoth brief, and set about delivering on this large project over 18 months. Hear from MYOB's Head of Operations (Enterprise) as she discusses the project as well as the role we played in the successful implementation.
Making the transition from MYOB AccountRight
If you are currently using a smaller off-the-shelf accounting solution such as MYOB AccountRight, MYOB Essentials or Xero, at some point, you might feel your company is beginning to outgrow the system. This is usually when your processes have become too challenging and complex for your current system to manage correctly or timeously. Reports may be taking too long to generate and do not provide the detail that you need.
When upgrading from MYOB AccountRight, migrating your historical transactional data into the new system is typically very difficult. This means you start from "square one" on your old system, unable to access and compare against your old data. Kilimanjaro Consulting has developed technology to bridge the gap between your old MYOB AccountRight system and your new ERP database. We can import your historical data into MYOB Advanced (Acumatica) during implementation so that you can hit the ground running when you go live – able to take full advantage of your new reporting capabilities.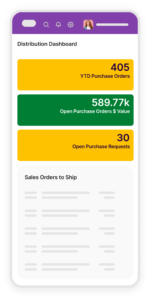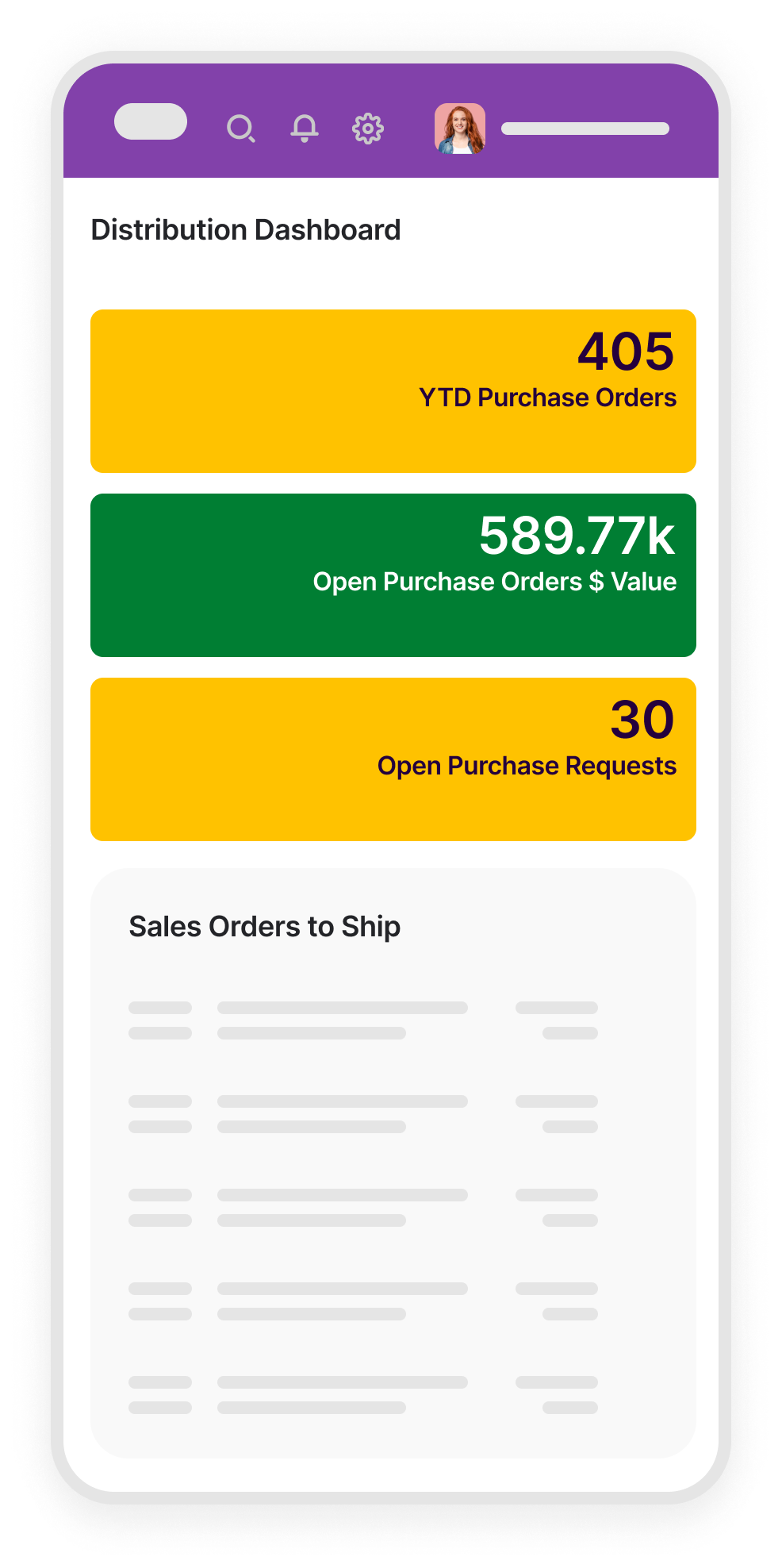 You may be thinking about your future requirements and want to start simple and introduce the complexities later. As MYOB Advanced (Acumatica) is designed to meet the needs of larger, more complex businesses, the transition from accounting to ERP needs careful planning and execution. The MYOB Advanced (Acumatica) ERP system, in its most basic form, may still be too complex for your current requirements. The promise that you can start simple and scale up later is not one to be taken lightly. Make sure you understand "both sides of the divide" because there is no going back once you upgrade into ERP territory.
A Payroll and Workforce Management solution to complement your Financial ERP
MYOB Advanced Payroll (People) is a module designed as part of the MYOB Advanced (Acumatica) Platform. It is a modern, cloud-based payroll and HR solution fully integrated into the other modules of MYOB Advanced (Acumatica). Process your payroll and other administrative tasks remotely, update tax rates and information in real-time and let your employees manage their own information and leave applications with the Employee Self-Service module. MYOB Advanced (Acumatica) People is Single Touch Payroll (STP) compliant and brings enhanced flexibility to your pay cycles, allowing customisable pay groups and pay frequencies.
New onboarding functionality for MYOB Advanced Payroll
MYOB Advanced (Acumatica) Employee Onboarding is a new, dedicated onboarding solution in the MYOB Advanced Payroll suite. Take advantage of the strong first impression created by a digital-first onboarding experience and the efficiency improvements by collecting this information in MYOB Advanced (Acumatica) Payroll. Reduce the administrative workload on your payroll administration team, who would typically chase paper forms and manually enter details. MYOB Advanced (Acumatica) Employee Onboarding prevents employers from defaulting new starters into the employer super fund. It is mandatory for new employees to choose a new fund or select their existing fund.
Payroll and HR software is becoming increasingly important for modern businesses. Maintaining appropriate compliance and governance is paramount, and payroll is one area of your business at risk of fraud. Read more on why now is a good time to upgrade your payroll software.
MYOB Advanced Workforce Management
The MYOB Advanced (Acumatica) Workforce Management module is an extension of MYOB Advanced Payroll. It is directly integrated into your payroll and ERP system. This makes the MYOB Advanced (Acumatica) platform the first and only system available to midmarket ANZ organisations that lets you manage your entire organisation from one place.
MYOB Training
Training is essential to get the most out of your MYOB Advanced (Acumatica) system. Our expert implementation team will provide face-to-face training on MYOB Advanced (Acumatica) during the implementation process. This is to help you become self-sufficient on your system when you go live. Supplementary online training is also provided.
However, we can also provide ad-hoc training to suit your specific requirements, whether you have new staff that require system training or a refresher on what was covered during implementation. This customised training gives you flexibility on time and areas that you wish to cover.
For more information or to sign up for your training experience, visit the Kilimanjaro Consulting Training Portal or email training@kilimanjro-consulting.com.
MYOB Advanced Support
Our goal in providing MYOB support services is to ensure your continued success using the MYOB Enterprise suite of products. We want to be able to get you back to working in your system as quickly as appropriately possible. For any MYOB Support case, we follow a structured methodology to minimise risk and solve your problem efficiently. Our MYOB Advanced (Acumatica) Support team has developed a robust knowledge base grounded in their real experiences in finding a solution for our clients. Knowing more about your issue gives the team the ability to provide multiple resolutions. No matter if the query is small or large, our team will always endeavour to provide a satisfactory solution.
Recognising that clients have unique needs and priorities; Kilimanjaro Consulting offers a range of support options to clients. These options enable our support Sherpas to deliver support tailored to your preferred engagement model, efficiently and cost-effectively.
Keep your system up to date so you can get the most out of your MYOB Advanced (Acumatica) software. Each new release adds new features and functions to the already powerful system. Minor upgrades for MYOB Advanced (Acumatica) happen automatically; however, major upgrades involve a sandbox testing environment so that you can become familiar with all the new features before they impact the live system.
Learn more about the latest additions to MYOB Advanced (Acumatica) here.
Acumatica is a leading cloud-based innovator in the ERP space. With customers worldwide, it has become the fastest-growing provider of cloud-based Business Management Software to mid-sized organisations worldwide. It boasts adaptable mobile technology to enable a complete, real-time view of businesses anywhere and anytime.
In August 2013, MYOB sealed a multi-million-dollar deal with Acumatica. As part of the deal, MYOB received exclusive rights to market Acumatica under a new name within the Australian and New Zealand markets. The cloud-based Business Management system is now known as MYOB Advanced (Acumatica) Business.
Having the right help, tools and knowledge can make the difference between a good and bad day. We hope that this bank of resources provides that helping hand to guide you and your business through minimising errors, saving time, and improving business efficiency.
MYOB Advanced (Acumatica) is a detailed and complex piece of software built for complex Businesses. For more information, a good place to start is our Frequently Asked Questions. This section also covers Cloud Accounting and other Software packages.
Take advantage of our experience to help your organisation
Contact us to organise a free, no-obligation assessment of your organisation and whether or not MYOB Advanced (Acumatica) is right for you. MYOB Advanced is designed for more complex organisations. This requires a skilled implementation partner to support you through all stages of the implementation: Design, Build, User Acceptance Testing, and Go-Live.
To start a conversation about how MYOB Advanced (Acumatica) can improve efficiency in your organisation, email sales@kilimanjaro-consulting.com or call 1300 857 464 (AU) or 0800 436 774 (NZ).