Simple steps to set up a Mailshot in MYOB Exo
MYOB Exo Tips and Tricks #6
The Mailshot function in MYOB Exo allows you to send or print documents in bulk. Take advantage of the centralised database and information in MYOB Exo to save time and improve efficiency.
Why use a Mailshot in MYOB Exo?
The power of the Mailshot means that you can email or print multiple personalised or individualised documents in one batch:
Email remittance advice to multiple creditors,
Print out statements across an array of debtors,
Send bulk campaign communication to selected contact lists,
Batch-send invoices to their related debtors,
Manage direct debits and credits with remittance information for both debtors and creditors where relevant.
Processing and extracting all of these documents at the same time relieves your administration team from the burden of individual downloads. Combined with the contact and account information already available within MYOB Exo, you can automatically merge details to streamline the sending process. Mailshot also lets you:
edit or correct an email address within the mailshot screen
re-email/print batch payment runs
set unique remittance contacts on the creditor's account
The scope of a Mailshot can be improved with the integrated MYOB Exo CRM module, however, it can still be leveraged if you only have the core MYOB Exo Finance module.
Setting up Mailshot for Creditor Remittances in MYOB Exo
In this example, we will explore how to set up a Mailshot for Creditor Remittances in MYOB Exo. Please note the details below assume you are already using Creditors Payment Processor and have the facility to upload an ABA file to your bank. Please let us know if you need assistance with this. Our support team is always happy to help. Contact us here.
Step 1: Setup Creditor in MYOB Exo
You can set up your creditors to receive remittances via the Details 2 tab of their account.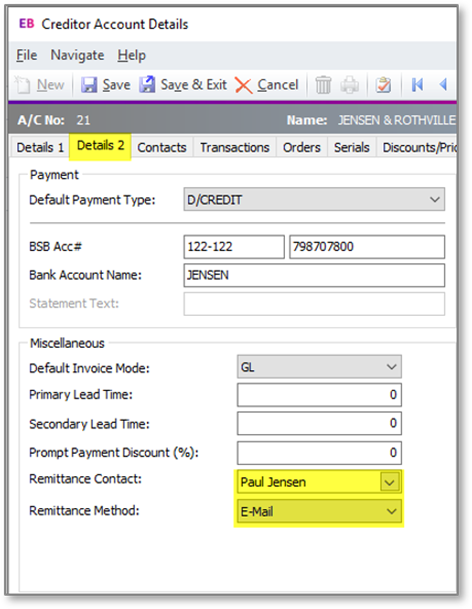 Step 2: Setup the Mailshot function in MYOB Exo
In Creditors Payment Processor, go to Utilities / General Setup and set the Mailshot function.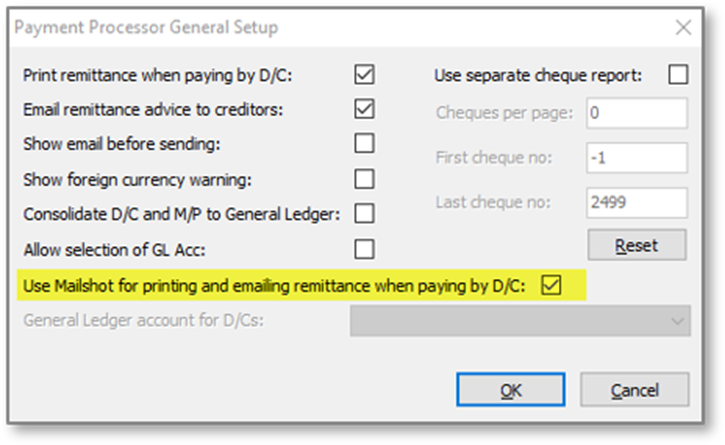 Step 3: Confirm Mailshot details in MYOB Exo
When processing the Creditor Payments, the Mailshot screen will appear allowing you to confirm all details (assuming you have completed Step 2 above). Within this screen, you have the flexibility to choose whether to send the email body as plain text and also whether you want to check each email manually before it is sent.
An important point to note when sending a mailshot to Contacts is if any lines are highlighted in grey. This means that the highlighted Contacts have the Opt-Out eMarketing flag ticked. These Contacts will not be processed in the mailshot, regardless of whether the Email and Print boxes are ticked.
For those who are more inclined towards customising and ensuring clarity in their communication, MYOB Exo Report Writer offers the option to format a custom email file. This way, you can tailor the message to your suppliers or customers, ensuring a clear and effective communication process. If you need assistance with customising your email templates, reach out to our support team.
Once you have reviewed and fine-tuned the mailshot settings, simply hit the "Go" button to initiate the email sending process for all selected recipients. Your emails will then be dispatched, providing a seamless and efficient communication experience. For example: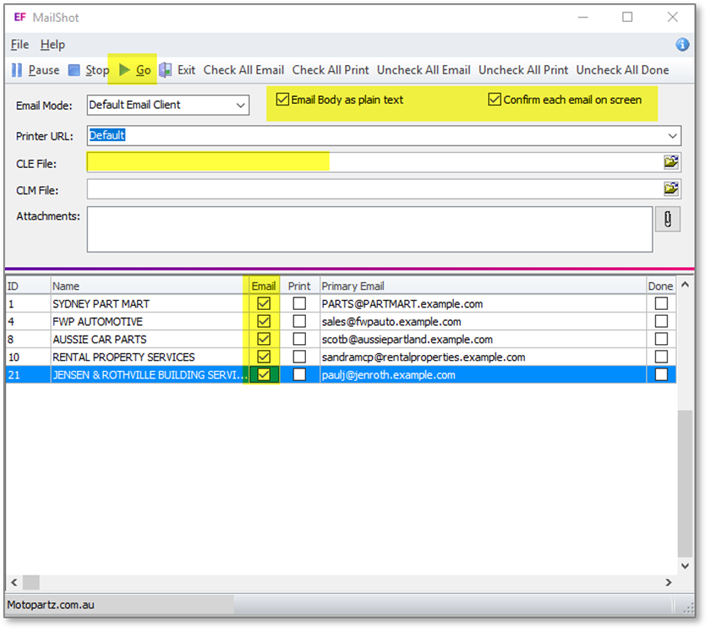 Step 4: Review Previous Mailshots in MYOB Exo
If for any reason you need to re-run your Mailshot this can be done from here.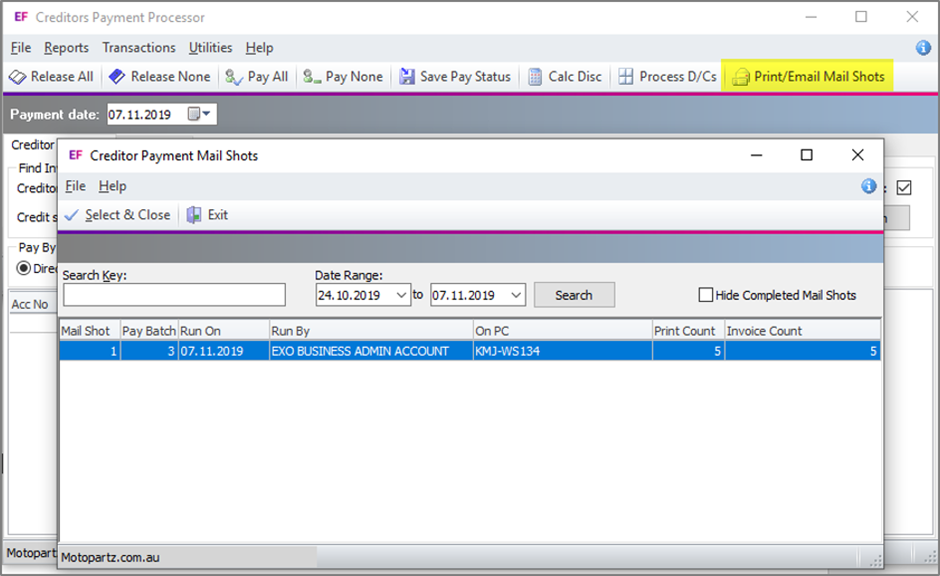 If you encounter any issues or have questions regarding setting up Mailshot in MYOB Exo, our support team can assist. Call 1300 857 464 (AU), 0800 436 774 (NZ) or email support@kilimanjaro-consulting.com.
Are you using the latest version of MYOB Exo?
MYOB Exo has a long and rich history, from its early days as Exo-Net to the latest releases. Each version adds new features and functions to your already robust system. The newest update to the software will always give you benefits over the older versions. Added functionality may be as simple as an improved workflow, a new widget, a tidier report, or more complex functionality like Bank Feeds. Access to these features is included in your Annual Licence Fee (ALF), so you are missing out on added value by not keeping your system current. Regularly updating your software ensures your team maintains a reliable, powerful platform to suit your organisation for years.
MYOB Exo Training
Training is essential to get the most out of your MYOB Exo system.
Whether you have new staff that require system training or need a refresher on what was covered during implementation, you can find what you need on the Kilimanjaro Consulting Training Portal.
For more information or to sign up for your training experience, visit the Kilimanjaro Consulting Training Portal or email training@kilimanjro-consulting.com.
Interested in other ways to optimise MYOB Exo?
Check out our handy MYOB Exo Tips and Tricks blogs here:
If you have any more enquiries, please email us at samacs@kilimanjaro-consulting.com, or give us a call at 1300 857 464 (AU) or 0800 436 774 (NZ).