Are you using MYOB Exo effectively?
Make the most of MYOB Exo in your business
MYOB Exo Business is a complete, fully integrated financial and business management system. It contains modules supporting finance, job costing, fixed assets, point of sale, customer relationship management, consolidation and intercompany reporting. In essence, it is simple to use, flexible and highly configurable to meet your business' needs today and well into the future. In order to make the most out of your system, make sure you are using MYOB Exo effectively.
MYOB Exo is at the core of your organisation, allowing you to manage business processes and putting you ahead of your competitors. However, have you ever thought you might not be using it to its full potential? To begin with, think of one of the most popular programs in the world, Microsoft Office ©. Over 80% of businesses worldwide use Microsoft Office© Suite. However, most users only tap into a small fraction of the software's potential. The same might be happening with you in MYOB Exo.
How can Kilimanjaro help?
Kilimanjaro is actively involved in supporting clients through their journey using ERP software in their business. Not only do we support our clients with a variety of structured and tailored training opportunities, but we also take part in MYOB User Group events that give us the chance to share our knowledge of the software. We want to make sure our clients are truly making the most of their software capability.
In 2019, we were a major sponsor of both the MYOB Exo and MYOB Advanced User Groups. During these sessions, we discovered that MYOB users often have different expectations and software skills.
This is why we want to raise the question; "Are you using the MYOB Exo software effectively?"
In line with our philosophy of sharing our knowledge, we set out to see if users knew about one of the most helpful functions in MYOB Exo. Specifically, the Mailshot function with Creditors Payment Processor. Haven't heard of it? You might be missing out on the benefits of being able to:
see unallocated credits
re-email/print batch payment runs
set unique remittance contacts on the creditor's account
Setting up Mailshot for Creditor Remittances in MYOB Exo
Please note, the details below assume you are already using Creditors Payment Processor and have the facility to upload an ABA file to your bank. Please let us know if you need assistance with this. Our support team is always happy to help. Contact us here.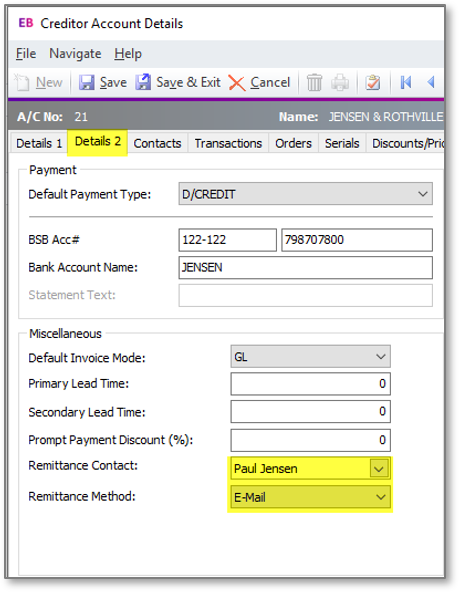 Step 1: Setup Creditor in MYOB Exo
You can set up your creditors to receive remittances via the Details 2 tab of their account.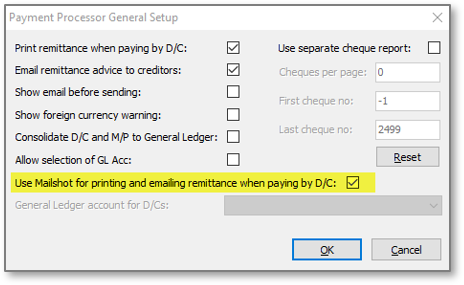 Step 2: Setup the Mailshot function in MYOB Exo
In Creditors Payment Processor, go to Utilities / General Setup and set the Mailshot function.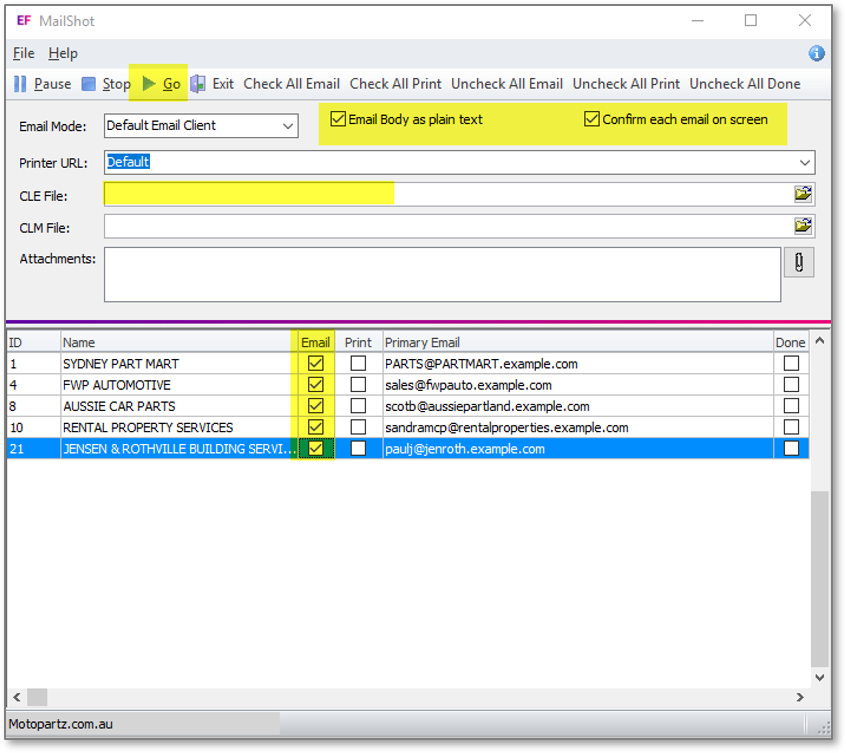 Step 3: Confirm Mailshot details in MYOB Exo
When you process the Creditor Payments, the Mailshot screen will appear allowing you to confirm all details (assuming you have completed Step 2 above). You can choose whether to send the email body as plain text and also whether you want to check each email before it goes.
For the "Clarity" [Exo Report Writer] minded amongst you, you can also format a custom email file so that the message to your supplier is clear.
Press Go when you are ready to send your emails. For example: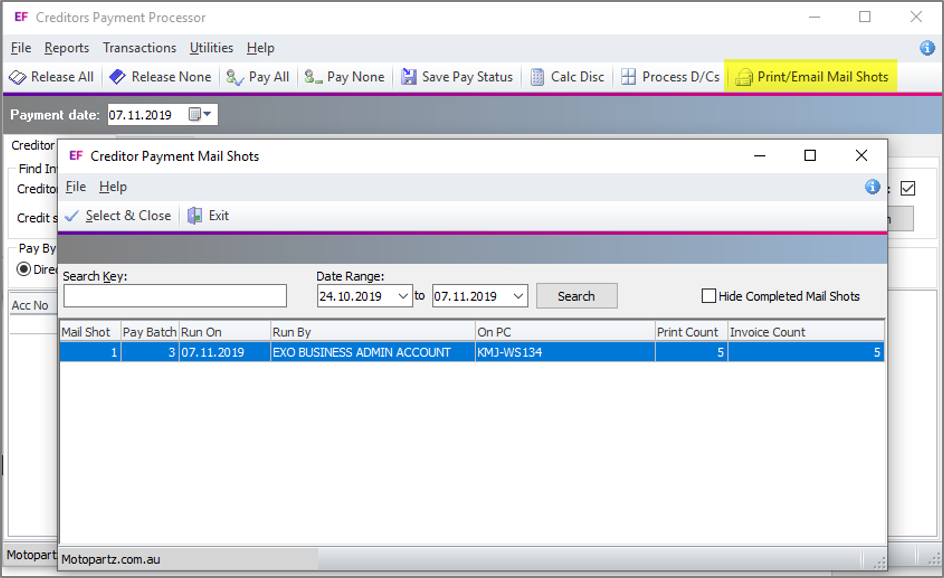 Step 4: Review Previous Mailshots in MYOB Exo
If for any reason you need to re-run your Mailshot this can be done from here.
Finally, for those using Office 365 or a non-standard email client, our support team can assist with the set-up.
If you have any questions at all or are having trouble setting this up in your MYOB Exo, our support team is here to help with any of your queries. You can give us a call on 1300 857 464 or email us at support@k-c.com.au.
For more information about the MYOB Exo User Groups, read about the top 5 highlights from the latest session here including the latest Tips and Tricks. Alternatively, make sure you attend the half-day MYOB Exo User Groups sessions that we hold across 5 locations. Get the latest MYOB User Groups info here.
Are you using the latest version of MYOB Exo?
MYOB Exo has a long and rich history, from its early days as ExoNet up to the latest releases. Each new version adds new features and functions to your already powerful system. The latest update to the software will always give you benefits over the older versions. Added functionality may be as simple as an improved workflow, a new widget, a tidier report, or more complex functionality like Bank Feeds. Access to these features is included in your Annual Licence Fee (ALF), so you are missing out on added value by not keeping your system up to date. By regularly updating your software, you ensure your team maintains a reliable, powerful platform to suit your organisation for years to come.
Visit our MYOB Exo Version History page to read all the latest updates and features.
How can software solutions improve real businesses?
The Arcadia Corporation successfully transitioned into the cloud and achieved a single, efficient platform from which they now manage Accounts, Inventory Management and CRM. Moving from MYOB Exo to MYOB Advanced improved functionality and provided end-to-end management of its products. Additionally, integrations with their core business management system enhanced visibility and simplified reporting for the finance and sales teams.
Learn more about the real benefits of moving your organisation into the cloud by reading the case study here.
If you have any more enquiries, please email us at sales@kilimanjaro-consulting.com, or give us a call at 1300 857 464 (AU) or 0800 436 774 (NZ).