MYOB Exo Business Job Cost and Project Cost Management
MYOB Exo's Job Costing Module that provides real-time financial information so you can make decisions quickly
What is MYOB Exo Job Costing?
MYOB Exo Job Costing is an additional module that can be integrated with your MYOB Exo Business system. The Job Costing module helps you manage the profitability of your jobs and projects in real-time by providing direct visibility of all of your inputs, processes and time costs.
Who is it for?
For businesses using time costing, billing, or having a high proportion of direct purchases relating to a specific client's project, MYOB Exo Job Costing makes invoicing easy. Each transaction can be manipulated and formatted to a high degree in order to present an invoice with varying levels of detail depending on the customer, while simultaneously holding onto the true picture of the primary costs.
Key Features of MYOB Exo Job Costing
For a comprehensive view of the key features that put you in control of your medium-sized business, see the below graphic: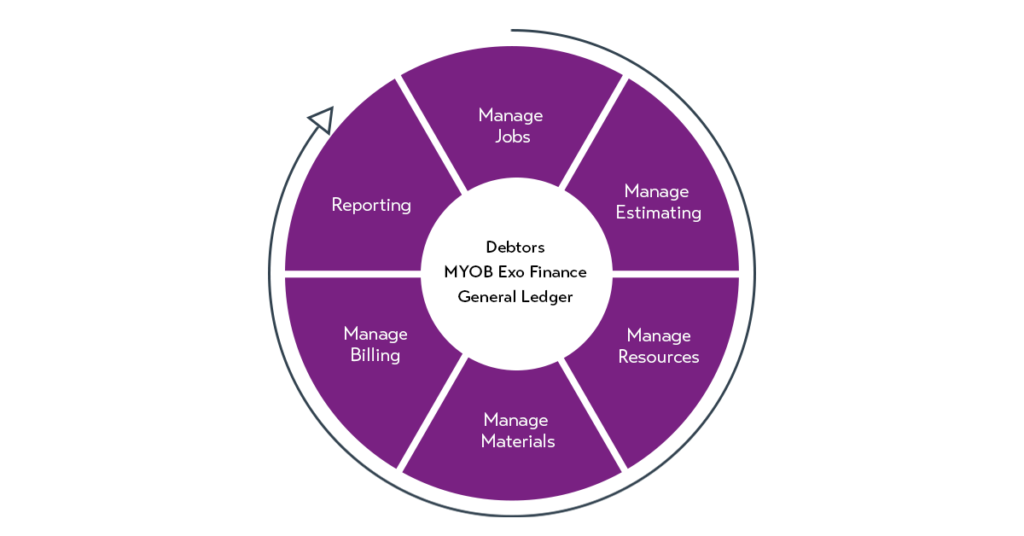 How will the module benefit your business?
In this industry, it is common for a significant proportion of a business' financial position to be tied up in Work in Progress jobs. Using the MYOB Exo Job Costing module, these costs can be included in the financial reports covering the period that they were incurred, making the current financial position of the business even clearer, and the ability to make decisions from that data even easier. Therefore, you can use MYOB Exo Job Costing to estimate, set budgets, quote and manage to budget.
When it's time to invoice, you can easily identify any variances and charge appropriately. Multiple methods of billing are also available, including time and materials, as quoted and milestone, or claim schedules.
For further information on how this module can significantly benefit your business, please read the MYOB Exo Job Costing factsheet or contact our friendly team at support@kilimanjaro-consulting.com.